Main content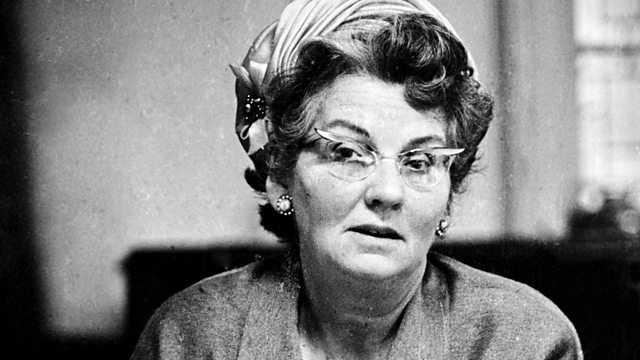 The Mary Whitehouse Effect
Joan Bakewell examines the influence of Mary Whitehouse's moral campaign and speaks to some of those she affected.
Joan Bakewell - who herself frequently crossed swords with Mary Whitehouse - reflects on the impact of the woman who challenged the 'tide of permissiveness and filth' she saw as sweeping the nation.
In the 60s, under Director General Hugh Carlton Green, the BBC broadcast gritty plays featuring abortion and sex before marriage, satire that mocked politics and religion, and swearing and sexual freedom in comedy series such as Till Death Us Do Part. Mary Whitehouse launched her Clean Up TV campaign and then the National Viewers and Listeners Association as a reaction to what she saw as a liberal and morally corrupting view of the world entering our homes through TV and radio.
In the 70s Mrs Whitehouse took her campaign beyond broadcasting, and launched a private prosecution against the editor of Gay News for publishing a sexual poem about Jesus. She invoked the old blasphemy law and won her case, but for many this was a step too far.
Joan explores how Mrs Whitehouse was both archaic and misguided in her battles, but also how she was a strong woman - forward thinking in using the law as she did - and how her battle against sexual exploitation and pornography chimed with the feminist cause.
Joan considers whether the Mary Whitehouse effect lives on in today's compliance and politically correct culture and whether she had any real impact on society, or whether hers was a voice of a bygone age fighting against inevitable change.
The programme features, among others, Warren Mitchell, Peter Tatchell, Mary Kenny and Geoffrey Robertson QC.
Producer: Jo Wheeler
A Just Radio production for BBC Radio 4.