Main content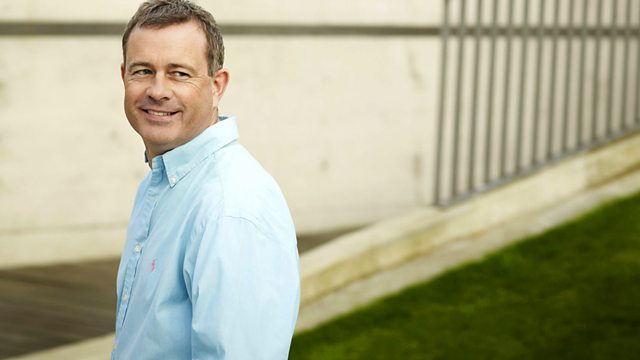 Friday - James Jolly
With James Jolly. Sullivan: Overture (The Mikado). Rubbra: Fukagawa (Deep River). Koscak Yamada: The Dark Gate. Mendelssohn: Piano Trio No 2. Puccini: Madame Butterfly (excerpt).
Classical Collection with James Jolly.
The theme of Japan concludes with Jose Carerras and Mirella Freni in Puccini's Madame Butterfly, Malcolm Sargent conducting Sullivan's Mikado and music from native Japanese composers and conductors.
10.00
Sullivan
The Mikado - Overture
Pro Arte Orchestra
Glyndebourne Festival Chorus
Malcolm Sargent (conductor)
EMI CDS 7477738
10.09
Rubbra
Fukagawa (Deep River)
Danielle Perrett (harp)
ASV DCA 1036
10.12
Koscak Yamada
The Dark Gate
Ulster Orchestra
Takua Yuasa (conductor)
NAXOS 8.555350
10.24
Mendelssohn
Piano Trio No.2 in C Minor Op.66
Trio Florestan
HYPERION CDA 67485
10.51
Puccini
'Bimba dagli occhi pieni di malia' (Madame Butterfly) Madama Butterfly: Mirella Freni (soprano)
Pinkerton: Jose Carreras (tenor)
Philharmonia Orchestra
Giuseppe Sinopoli (conductor)
DG 423 567 2
11.05
Nambu Ushioi Uta
Iwate Cow-Herding Song
Jean-Pierre Rampal (flute)
Lily Laskine (harp)
DENON 35C37-7127
11.10
Juan Garcia de Zespedes
Juguete: Convidando esta la noche
Guaracha: Ay que me abraso
ALIA VOX AV9834
11.16
Brahms
Symphony No.2 in D Op.73
Saito Kinen Orchestra
Seiji Ozawa (conductor)
PHILIPS 434 089-2.