Main content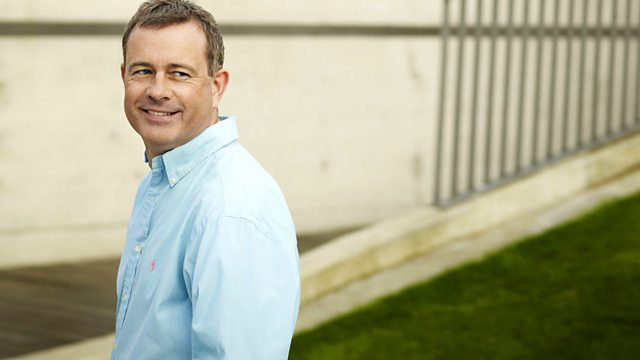 Thursday - James Jolly
With James Jolly. Toyoma: Rhapsody for Orchestra. Haydn: String Quartet (Emperor). Szanto: Sakura Sakura. Poldini: Etude Japonaise. Ketelbey: From a Japanese Screen.
Classical Collection with James Jolly.
Great recordings and classic performances including Haydn's Emperor String Quartet from the Tokyo String Quartet and music by leading Japanese composers, artists & orchestras including Toru Takemitsu and Tadaaki Otaka.
10.00
Yuzo Toyoma
Rhapsody for Orchestra
Toyko Metropolitan Symphony Orchestra
Ryusuke Numajiri (conductor)
NAXOS 8.555071
10.08
Haydn
String Quartet Op 76 No.3 'Emperor'
Tokyo String Quartet
SONY SB2K 53522
10.33
Theodor Szanto
Sakura Sakura
Noriko Ogawa (piano)
BIS CD 1045
10.37
Ede Poldini
Etude Japonaise
Noriko Ogawa (piano)
BIS CD 1045
10.42
Ketelbey
From a Japanese Screen
Noriko Ogawa (piano)
BIS CD 1045
10.45
Takemitsu
Star-Isle
BBC National Orchestra of Wales
Tadaaki Otaka (conductor)
BIS CD 760
10.54
Dunstable
Veni Sancte Spiritus - Veni Creator
Tonus Peregrinus
NAXOS 8.557341
11.01
Strauss
Romanze in F major
Mari Fujiwara (cello)
Tokyo Metropolitan Symphony Orchestra
Hiroshi Wakasugi (conductor
DENON CO 75860
11.12
Sadao Bekku
Cherry Blossoms Lane
Yoshikazu Mera (countertenor)
Kikuko Ogura (piano)
BIS CD 889
11.16
Fux
Stabat Mater K268
Mieke van der Sluis
Armonico Tributo Austria
Lorenz Duftschmid (conductor)
CPO 999 919-2
11.31
Barber
Violin Concerto Op.14
Kyoto Takezawa (volin)
Saint Louis Symphony Orchestra
Leonard Slatkin (conductor)
RCA 09026 68283 2.