Main content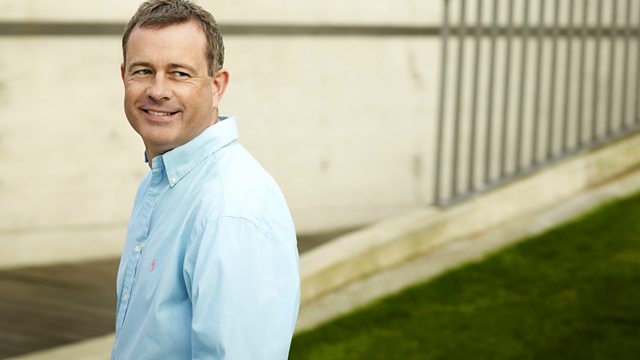 Wednesday - James Jolly
With James Jolly. Mozart: Piano Sonata No 12. Masao Ohki: Japanese Rhapsody. Gounod: Jewel Aria (Faust). Michio Miyagi: Haro no mi. Wagner: Symphony in C. Ibert: Bacchanale.
Classical Collection with James Jolly.
Great recordings and classic performances. Today a Japanese seascape and lullaby, Mozart from Mitsuko Uchida and the Jewel Aria from Faust sung by Cheryl Studer.
10.00
Mozart
Piano Sonata No.12 in F K.332
Mitsuko Uchida (piano)
PHILIPS 422 115-2
10.19
Masao Ohki
Japanese Rhapsody
New Japan Philharmonic Orchestra
Takua Yuasa (conductor)
NAXOS 8.557839
10.32
Gounod
Jewel Aria (Faust)
Marguerite: Cheryl Studer (soprano)
Orchestre du Capitole de Toulouse
Michel Plasson (conductor)
EMI CDC 754358 2
10.38
Michio Miyagi
Haro no mi (The Sea in Spring)
Susan Hoeppner (flute)
Rachel Gauk (guitar)
BIS CD 969
10.45
Wagner
Symphony in C WWV29
Tokyo Metropolitan Symphony Orchestra
Hiroshi Wakasugi (conductor)
DENON CO 75259
11.24
Hoffmeister
Clarinet Quartet in E major
Dieter Klocker (clarinet)
Members of the Vlach Quartet
CPO 999 812-2
11.43
Stanford
A Japanese Lullaby
James Griffett (tenor and piano)
REGIS RRC1083
11.52
Ibert
Bacchanale
Orchestre des Concerts Lamoureux
Yutaka Sado (conductor)
NAXOS 8.554222.