Main content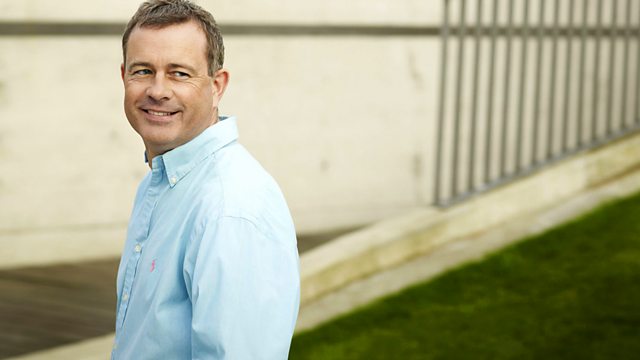 Tuesday - James Jolly
With James Jolly. Bach: Cantata, BWV 72. Holst: Japanese Suite. Bax: The Princess' Rose Garden. Keiko Abe: Dream of the Cherry Blossoms. Strauss: Till Eulenspiegel, Op 28.
Classical Collection with James Jolly. Great recordings and classic performances. Today japanese-themed music from Holst and Bax, Masaaki Suzuki conducts Bach and the Tokyo Philharmonic perform Strauss' Till Eulenspiegel.
10.00
Bach
Cantata BWV72 Alles Nur Nach Gottes Willen
Rachel Nicholls (soprano)
Robin Blaze (counter tenor)
Peter Kooij (bass)
Bach Collegium Japan
Masaaki Suzuki (conductor)
BIS SACD 1711
10.16
Holst
Japanese Suite
LSO
Adrian Boult (conductor)
LYRITA SRCD.2337
10.27
Bax
The Princess's Rose Garden;
Apple-Blossom- Time
Eric Parkin (piano)
CHANDOS CHAN X10132
10.40 Three pieces associated with Dreams
Keiko Abe
Dream of the Cherry Blossoms
Keiko Abe (marimba)
WERGO WER 60177-50
Wagner
Wesendonck Lieder - Traume
Kirsten Flagstad (soprano)
Vienna Philhiarmonic Orchestra
Hans Knappertsbusch (conductor)
DECCA 414 624-2
Schumann
Traumerei (Kinderszenen)
Paul Badura-Skoda (piano)
VALOIS V 4699
10.52
Strauss
Till Eulenspiegel Op.28
Tokyo Philharmonic Orchestra
Dan Ettinger (conductor)
TPTW 1001
11.08
Meiro Sugawara
Ruscello
Mie Miki (accordion)
BIS CD 1144
11.12
Mozart
Serenade in C minor, K.388
Orpheus Chamber Orchestra
DG 471 435-2 CD 7
11.36
Britten
Sinfonia da Requiem
London Symphony Orchestra
Steuart Bedford (conductor)
COLLINS 10192.