Main content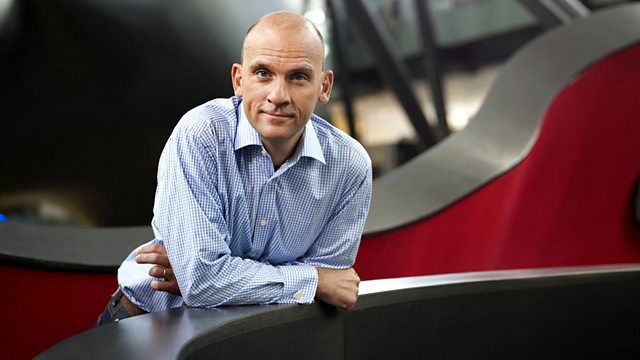 Hession, Wilkinson, Fell
Jez Nelson presents an improvised set from Paul Hession, Alan Wilkinson and Simon H Fell, performed at Cafe Oto in East London during the trio's 21st anniversary tour.
Jez Nelson presents a performance by drummer Paul Hession, saxophonist Alan Wilkinson and double bassist Simon H. Fell, recorded, during the trio's 21st anniversary tour, at Cafe Oto in East London. Hession, Wilkinson and Fell began playing improvised music together in 1989, and their sound, which is rooted in both American free jazz and European free improvisation, is characterised by intensity, power and passion. The three have mostly been pursuing individual projects for the past decade, but decided to fire up the group once more to mark 21 years since its foundation.
"They left the audience in a state of shock. Whiteheat improvisation, full throttle free jazz out of Archie Shepp 1969, but somehow more so: more venom, more noise, more discord, more evil heat . . . we are talking the essence of what makes jazz great here." THE WIRE
Alan Wilkinson emerged onto the creative Leeds music scene in the 1980s before moving to London in 1990. He's been a mainstay of the city's improvised music scene ever since, playing with everyone from Derek Bailey, John Edwards and Steve Noble to Spring Heel Jack and Spiritualized.
As well as playing the double bass, Simon H Fell is a highly respected composer whose work straddles contemporary jazz and classical music as well as free improvisation. He's a founder member of the London Improviser's Orchestra and has played with John Zorn, Peter Brotzmann, Joey Baron and Christian Marclay amongst many many others.
Born in Leeds, Paul Hession has played with many of the major players on the free music scene, including Evan Parker, Paul Rutherford, Marshall Allen and Joe McPhee, as well as musicians who work with electronics such as Tom Jenkinson aka Squarepusher and techno creator and DJ Paul Woolford.
Presenter: Jez Nelson
Studio Guest: John Fordham
Producers: Robert Abel & Peggy Sutton.
Music Played
Paul Hession, Simon H Fell and Alan Wilkinson

Untitled

Paul Hession, Simon H Fell and Alan Wilkinson talk about how their music has developed since they first played together 21 years ago.

Hession/Wilkinson/Fell recorded at Café Oto on 28 March 2010

Untitled

Line up: Paul Hession (drums), Simon H Fell (double bass), Alan Wilkinson (saxophone and vocals) This set is entirely improvised.