Main content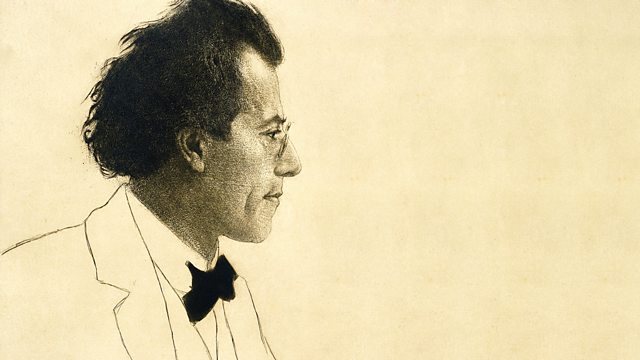 Ian Skelly presents Mark Elder conducting the Halle in the world premiere of Luke Bedford's At Three and Two, followed by Mahler's Ninth, concluding a complete symphony cycle.
Presented by Ian Skelly
Mahler from Manchester: Mark Elder conducts the Hallé in Mahler's Ninth Symphony, with the world premiere of Luke Bedford's At Three and Two.
'My time has not yet come', said Mahler. This performance of the valedictory Ninth Symphony marks the end of the Hallé's contribution to the complete cycle of Mahler's Symphonies being staged by the Manchester orchestras. Karajan described Symphony No.9 as 'music from another world, coming as if from eternity' and in what is often seen as a farewell to the world, the composer quoted from his Kindertotenlieder - 'The day is fine on yonder heights'.
Luke Bedford is one of today's leading young composers. His previous Hallé premiere, the distinctive and expressive Rode with Darkness, won the BBC Radio 3 Listeners' Award (British Composers' Awards).
Luke Bedford At Three and Two
Mahler Symphony No.9
The Hallé
Sir Mark Elder conductor
Followed by performances by students at the Royal Academy of Music.
Quilter Love's Philosophy
Amanda Forbes soprano
James Ballieu piano
(CD Seduction - Royal Academy of Music Song Circle RAM 031)
Live performance
Schubert An Sylvia
Schumann Meine Rose Op.90 No.2
Brahms Lerchengesang
Mark Anthony Turnage Last Words
Gurney Sleep
Marcus Farnsworth baritone
Audrey Hyland piano