Main content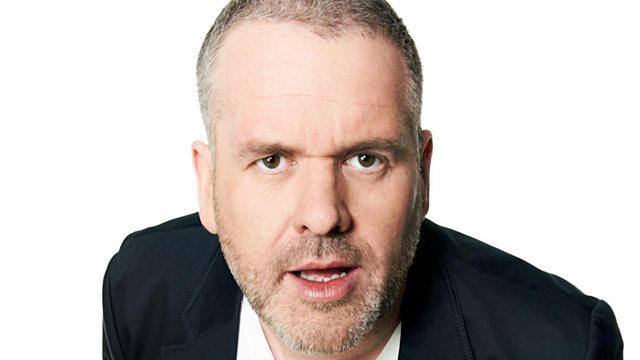 Wednesday - ROCK FLUTE!
The award-winning Chris Moyles Show with the award-winning Chris Moyles.
Music and featured items
Add music you love and enjoy it with My Tracks
Did Chris go to see Westlife?

Chris put on Twitter last night that he'd gone to see Westlife in Newcastle. He hadn't of course, but was randomly talking to Kian from Westlife on the phone.

Duration: 13:08

06:48 (0:18)

We discuss the leaking of the 23 man World Cup squad on twitter and what a farce it is, and talk about some of Fabio's selections for South Africa.

07:06 (0:36)

Chris is obsessed with the new advert for a well known sportswear manufacture. it features the theme song Hocus Pocus by Dutch prog rock act Hocus Pocus.

07:20 (0:50)

Where Am I? with Westwood. Today he's in Geneva.

1Xtra DJ Name Generator

We promote the Guinness World record attempt that Radio 1Xtra are doing at the weekend. We also try out the DJ name generator and are surprised by some of the results.

Duration: 11:33

That advert music

Chris has finally got hold of the Hocus Pocus track from the advert. We're playing Dutch prog rock at 8.15

Duration: 04:05

08:20 (1:50)

Aled sets a GCSE History question

08:45 (2:15)

We give our History exam answers. Chris cheats and scores 5 out 6

08:58 (2:28)

Tedious Link - Space Cowboy by Jamiroquai

Matt Factor!

Chris is annoyed because Matt Fincham hasn't read a letter we were sent by Chico. So we launch a competition to find a replacement for Matt.

Duration: 06:33

09:50 (3:20)

Carpark Catchphrase, with John and Kelly!