Main content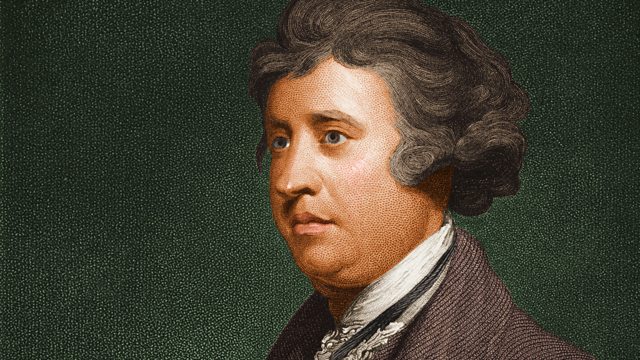 Edmund Burke
Melvyn Bragg and guests discuss the work of the philosopher, politician and writer Edmund Burke, whose views on revolution in America and France were hugely influential.
Melvyn Bragg and his guests discuss the work of the eighteenth-century philosopher, politician and writer Edmund Burke.Born in Dublin, Burke began his career in London as a journalist and made his name with two works of philosophy before entering Parliament. There he quickly established a reputation as one of the most formidable orators of an age which also included Pitt the Younger.When unrest began in America in the 1760s, Burke was quick to defend the American colonists in their uprising. But it was his response to another revolution which ensured he would be remembered by posterity. In 1790 he published Reflections on the Revolution in France, a work of great literary verve which attacked the revolutionaries and predicted disaster for their project. The book prompted Thomas Paine to write his masterpiece Rights of Man, and Mary Wollstonecraft was among the others to take part in the ensuing pamphlet war. Burke's influence shaped our parliamentary democracy and attitude to Empire, and lingers today.With:Karen O'BrienProfessor of English at the University of WarwickRichard BourkeSenior Lecturer in History at Queen Mary, University of LondonJohn KeaneProfessor of Politics at the University of SydneyProducer: Thomas Morris.
Last on
Broadcasts

Featured in...
Browse the 18th Century era within the In Our Time archive.

From Altruism to Wittgenstein, philosophers, theories and key themes.

Historical themes, events and key individuals from Akhenaten to Xenophon.