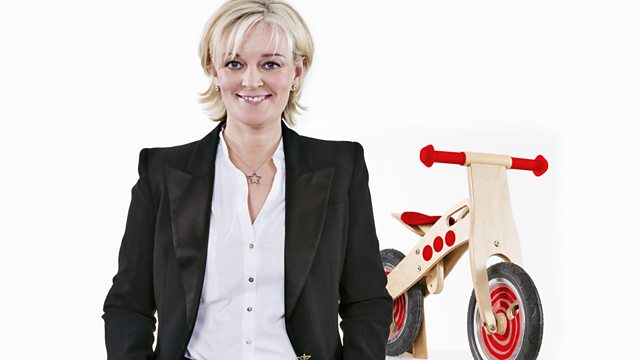 Jo Malone and Nick Leslau help two sets of business partners desperate to enter the challenging sector of children's nutrition and toy retailing with products that must appeal to both parents and children alike.
Meet primary school teachers Jo Jones and Kay Miller who, deep in the heart of rural Shropshire, have created the Den Kit, a play kit which encourages outdoor fun and allows children's imaginations to run wild. Can Jo and Nick help both women to transform this part time hobby into a must-have children's concept ultimately attracting a leading toy store to stock it nationwide?
Meanwhile, husband and wife, Paul and Maria Stricker have quit their lucrative city jobs and invested their life savings to create Nutriyum - a healthy drink for young kids. Developing a drink that is both nutritious and tasty is tough enough, but they have just eight weeks to formulate a product that will secure them a place on the highly competitive supermarket shelves. Jo and Nick quickly enlist the expertise of Ella's Kitchen founder Paul Lindley, Little Dish's Hillary Graves and leading toy manufacturer David Strang.
In the competitive world of kids and toys, Jo and Nick find that making these high street dreams come true is certainly not child's play.
Last on