Main content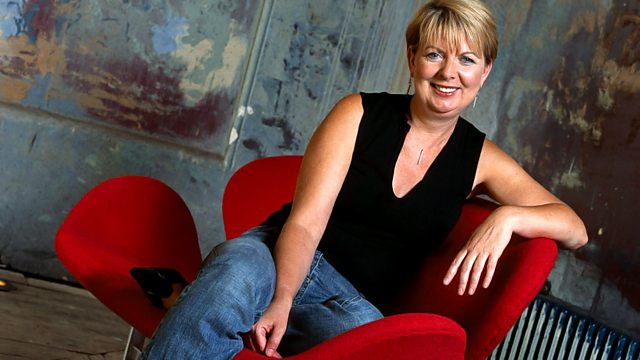 27/05/2010
Fiona Talkington presents music from prolific Bollywood singer Ashe Bhosle, and explores the music box tunes of Richard Rijnvos whilst Django Bates pays tribute to Charlie Parker.
Last on
Music Played
Asha Bhosle

Yeh hai reshmi zulfon ka andhera (The darkness of my silken tresses)

Very best of Asha Bhosle.
Demon NSDCD015.

Wagner arr. Uri Caine

Overture - Tannhauser

Artist: Uri Caine

Wagner e Veneziana.
Winter & Winter.

Richard Rijnvos

Stanza – diatonic version for music box

Chamber Works.
Donemus CV 82.

Susumu Yokota

Lapis Lazuli

Giovanni Pierluigi da Palestrina

Lectio III Feria V in Coena Domini Manum suam misit hostis

Artist: Nordic Voices

Palestrina.
Chandos CHAN 0763.

Dave Swarbrick and Simon Nicol - Si Bheag Si Mhor

Art Ensemble of Chicago

Variations sur un theme de Monteverdi

Les Stances a Sophie.
Soul Jazz Records.

Henry Purcell

Laid in Earth (Dido and Aeneas)

Artist: Ane Brun

A Temporary dive.
DetErMine Records Tr 6.

Espen Eriksen Trio

Anthem

You had me at goodbye.
Rune Grammofon RCD 2096.

Ashe Bhosle /Satyasheel Deshpande

Jhoote naina bole sachi battiyan (Liar your eyes tell me otherwise)

Milton Nascimento

Saidas e Bandeiras no 2

Jan Bang with Sidsel Endresen

The Midwife's Dilemma

…..and poppies from Kandahar.
Samadhisound SS018.

John Taylor (piano) Tore Brunborg (sax) Thomas Strønen (drums)

Tunn Is

Blissful Ignorance.
Hecca Records HECREC 105.

Jenkins

Fantasy 9 in D

Artist: Phantasm

John Jenkins.
Avie AV 2099.

New Tango Orquesta

Prelude and Ricercare

Pete Seeger - House of the rising sun

Jermund Larsen

Hjartespel

Artist: Majorstuen

Skir.
Majorstuen Fiddlers Company MFC03.

Trad arr Wallace and Steel

Blow the candles out

Artist: Nancy Wallace & Jason Steel Artist: Sampler from forthcoming album title TBC

Charlie Parker arr Django Bates

Ah-Leu-Cha

Artist: Django Bates (piano), Petter Eldh (bass), Peter Bruun (drums)

Beloved Bird.
Lost Marble.
Broadcast