Main content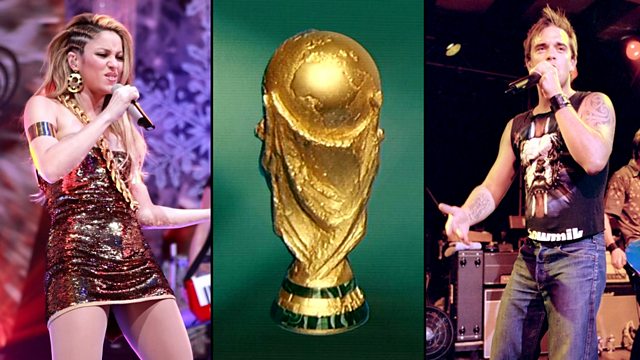 Crime writer Peter James and World Cup jukebox jury
With Mark Lawson, who meets crime writer Peter James, visits the opening of five new galleries at the Museum of London and presides over Front Row's World Cup jukebox jury.
With Mark Lawson.
Crime writer Peter James discusses his new novel Dead Like You, the latest in his Detective Superintendent Roy Grace series.
The World Cup edition of Front Row's Juke Box Jury, invites comedienne Natalie Haynes and sports columnist Jim White to turn pop panelists, as they review a selection of records being released to tie in with this year's World Cup.
This week sees the opening of five new Galleries of Modern London at the Museum of London, which will focus on the lives of the city's population from 1666 to the present day. Historian Juliet Gardiner gives her response to the £20m makeover.
Last on
Chapters
Crime Writer Peter James

Crime Writer Peter James

Crime writer Peter James discusses his new novel Dead Like You, the latest in his Detective Superintendent Roy Grace series.

Duration: 09:13

World Cup "Juke Box Jury" Part One

World Cup "Juke Box Jury" Part One

The World Cup edition of Front Row's Juke Box Jury, invites comedienne Natalie Haynes and sports columnist Jim White to turn pop panelists, as they review a selection of World Cup records.

Duration: 06:34

Galleries of Modern London

Galleries of Modern London

This week sees the opening of five new Galleries of Modern London at the Museum of London, which will focus on the lives of the city's population from 1666 to the present day.

Duration: 07:57

World Cup "Juke Box Jury" Part Two

World Cup "Juke Box Jury" Part Two

The World Cup edition of Front Row's Juke Box Jury, invites comedienne Natalie Haynes and sports columnist Jim White to turn pop panelists, as they review World Cup records.

Duration: 04:22

Broadcast