Main content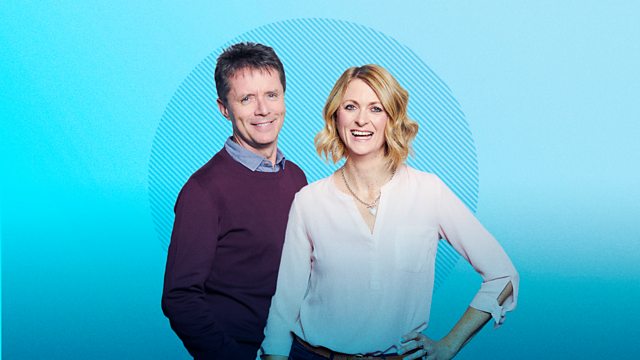 20/05/2010
Andy Burnham and Diane Abbot tell Nicky and Shelagh why they're both the people to revamp the Labour party.
Andy Burnham, the former health secretary, tells Nicky he thinks Labour made some fundamental mistakes in the election campaign. He talks about the party's views on wealth and says it should never be the case that Labour has no views about pay at the top of the scale - but he thinks that's the impression they sometimes give.
Diane Abbott also tells us of her intention to stand. She says so many people have asked her to enter the contest, she's decided to give it a go.
And Bill Cash, the Conservative MP for Stone, tells us he's worried that the new Lib/Con coalition document, released this morning, may mean the Tory manifesto is watered down in a way that many backbenchers will not like.
In sport, Aston Villa reject a transfer bid from Manchester City for James Milner.
Last on
Chapters
Should the NHS reward healthy living?

The British Medical Association's Dr Vivienne Nathanson discusses the idea of using financial incentives to encourage healthier lifestyles, a scheme the NHS is exploring.

Duration: 03:54

Should the NHS reward healthy living?

With the NHS exploring the use of financial incentives to encourage healthier lifestyles, 5 live canvasses views from Huddersfield and hears from Professor Mike Kelly of NHS advisory body Nice.

Duration: 06:58

Andy Burnham on entering the Labour leadership race

A former health secretary Andy Burnham has thrown his hat into the ring to lead Labour. He says he wants to address inequality and review UK pay structures.

Duration: 12:41

Designing the 2010 Olympics mascots

The creator of the London 2012 Olympics and Paralympics mascots, Grant Hunter, explains how he came up with the design for characters Wenlock and Mandeville.

Duration: 07:29

Candidate number 6: Diane Abbott

The MP for Hackney North and Stoke Newington joins the race for Labour leader and says she is in tune with voters having doubled her majority in her constituency during the election.

Duration: 05:49

Broadcast