Main content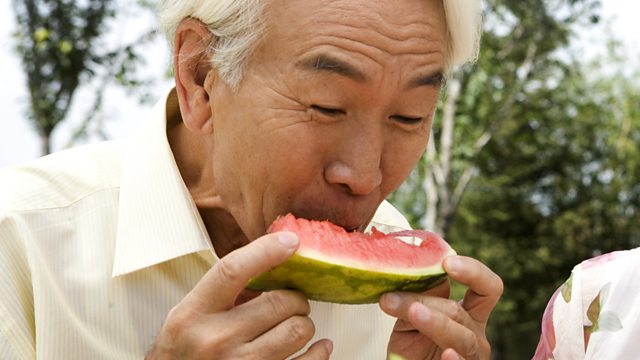 Taste
Sheila Dillon explores taste: its physiology, how it declines with age and the effect on taste of chemotherapy. Plus the tastes that, through history, have blown our minds.
Taste - what exactly is it, how do we taste and how does it develop? Since it declines with age, what is being done to improve meals for the elderly? If, on the other hand, you are a 'super taster' does that make you the dinner guest from Hell? If you've experienced chemotherapy, what effect has that had on your taste buds, and what is happening at the Royal Marsden Hospital in London to improve meals for cancer patients?
What are the tastes that have assailed our senses through the ages? Was the arrival of spices one of the most significant events in culinary history? Sheila Dillon explores these issues and is joined in the studio by Prof Paul Freedman, editor of 'Food: a History of Taste' and author of 'Out of the East' - and by chef Gerard Baker who experiments with a blend of fresh spices.
Last on

Broadcasts