Main content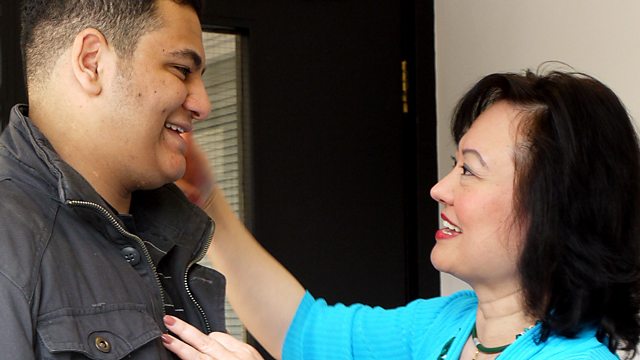 The Girl in the Picture
Kim Phuc, subject of an iconic picture from the Vietnam War, meets the reporter who helped save her life. From May 2010.
Kim Phuc, subject of an iconic picture from the Vietnam War, tells her story as she's reunited with the ITN reporter who helped save her life 38 years ago.
The image of a nine year old girl screaming as she ran naked down a road in Trang Bang after suffering extreme burns in a Napalm chemical attack became one of the most famous photographs of the Vietnam War. But what happened to the 'Girl in the Picture'?
In an emotional meeting, former ITN reporter Christopher Wain - who helped to save her life that day - is reunited with Kim for the first time in 38 years.
They recall the events of June 8th 1972 and Kim hears for the first time the lengths to which Chris went to get her life-saving treatment.
She tells how Nick Ut's Pulitzer Prize-winning photograph has helped and haunted her in equal measure. She explains how she was recruited as a 'symbol of war' before finally escaping Government control by fleeing to Canada.
She managed to live a normal life for a while but was discovered by the press again in the 1990s. She soon realised she had to take control of the photograph and decided to use her fame to help others by establishing a charity for child victims of war called 'The Kim Phuc Foundation'.
The burns Kim suffered in 1972 left her scarred for life and still take their toll on her body. She's in constant pain and has to take regular breaks. But it doesn't stop her living a busy life.
As part of the programme, Kim also meets Ali Abbas, who lost both his arms and sixteen members of his family in the Iraq War. The pair share their experiences and Kim offers him advice on living a normal life and finding a way to forgive.
The programme is presented by Christopher Wain.
Producer: Ashley Byrne.
A Made in Manchester production for BBC Radio 4.
Last on
Broadcasts