Main content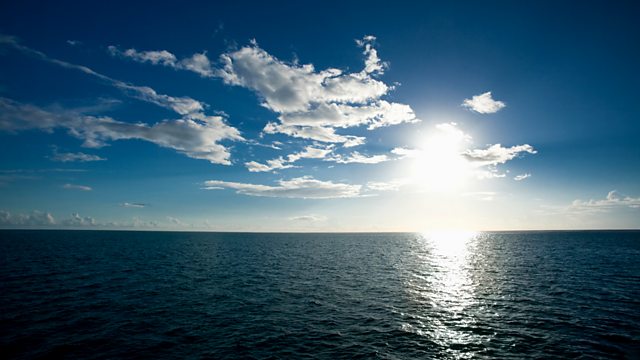 Film about the home movie makers who captured the ways people have enjoyed the sea during the 20th century, including 1930s yachting and surfing in the 1950s.
Series which focuses on Britain's maritime history, culture, economics and science continues with a look at the different ways people have enjoyed the sea in the 20th century. For some, the 'Joy of the Sea' is about being on it in a boat or dinghy, for others it is crashing through the waves on a surfboard, and for millions it is about just wanting to be close to it.
To enjoy the sea in the early years of the 20th century, you had be either living close to it or rich enough to get to it - sailing especially was the preserve of the rich. But as the century unfolded that changed and a revolution took place that saw more and more people being able to get to the sea and enjoy it in all sorts of ways. Many of them filmed their experiences and the programme uses their unique and unseen films, and their recollections, to tell the story of that revolution.
The film archives of three sailors stretching from the 1930s to the 1980s reveal the way technology and economics transformed and democratised the delights of sailing in the century. Malcolm McKeag, Chief Sailing Officer of the Royal Thames Yacht Club, helps explain the forces at work.
The 1930s home movies of Gerald Potter bring to life the world of the upper middle class Cowes sailor. He had the wealth to commission and film the building of his very own boat.
Post-war sailing amongst the Cowes elite, and ocean racing in particular, was captured in the movies of Max Aitken, heir to the Beaverbrook newspaper empire.
The first post-war stirrings of what was to become a cult in Cornwall were filmed by Gynnedd Haslock's father, who filmed his young daughter surfing the Cornish waves in the late 1950s.
By the 1970s, technology was revolutionising surfing and John Adams, a surfing dance hall owner from Penzance, captured the pastime as it grew into a global pursuit.
The movies of Don Sykes, a Southport amateur filmmaker, capture the joy of the sea and how it was experienced by millions of holiday makers. Don has film of Southport in the 1920s and his films show just how popular places like this were right up to the 1970s.
Credits
| Role | Contributor |
| --- | --- |
| Director | David Parker |
| Producer | David Parker |