Main content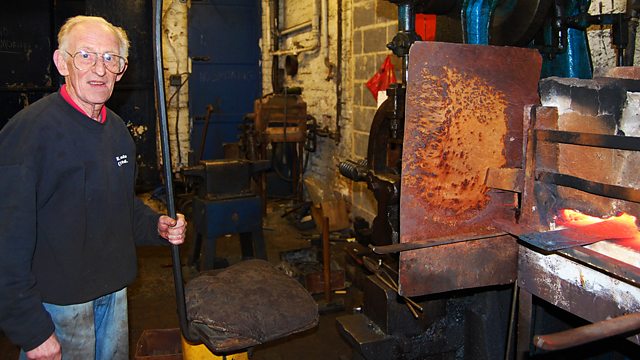 19/05/2010
We examine the future of Sheffield's craft industry, which is under threat. And do reports of Ireland's positive approach to the recession reflect the true feelings of the nation?
Winifred Robinson and her guests discuss Ireland's reponse to the recession, how are they coping and what lessons can the UK learn from their experience as we approach a similar period of austerity.
And we hear from the campaigners trying to save Sheffield's first dedicated cutlery works, part of the city's unique industrial heritage, and now under threat of closure.
Chapters
Ticket Fraud

In what's believed to be a landmark case, a ticket tout has been convicted of fourteen counts of fraud and one of money laundering.

Duration: 05:36

Mental Health in the Work Place

In light of the MIND statistics on mental health in the workplace, we'll be speaking to a big and a small business.

Duration: 09:29

Sheffield Craftsmen

The future of the building which houses Sheffield's craftsmen is under threat with plans to turn it into flats and offices.

Duration: 09:25

Ireland in the recession

Is it true that the Irish have just knuckled down and accepted their savage austerity measures in stark contrast to the Greeks who've gone on the rampage?

Duration: 15:29

PhonePayPlus

The premium rate regulator wants your help building its new code of practice for telephone paid services.

Duration: 04:01

Table Tennis

Table tennis, or wiff waff, as Boris Johnson once called, it is returning to its birthplace with tables being rolled out across London this summer ahead of the 2012 Olympics.

Duration: 07:40