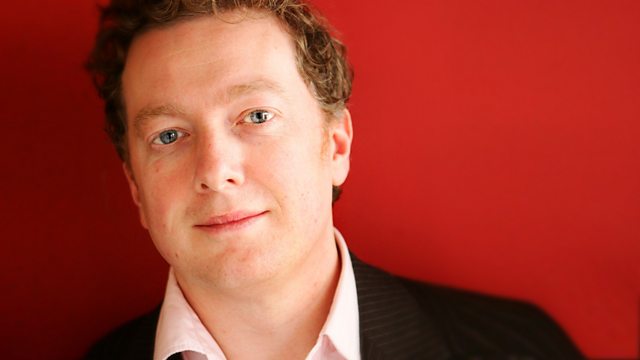 Jonathan Coe, Yinka Shonibare, Graphic Design, Ondaatje Prize
Matthew Sweet talks to writer Jonathan Coe. The author of The Rotter's Club and What a Carve Up! has a new novel called The Terrible Privacy of Maxwell Sim.
Matthew also talks to Anglo-Nigerian Artist and Turner Prize nominee, Yinka Shonibare, who is about to put Nelson's ship in a bottle on Trafalgar Square's fourth plinth.
Matthew also discusses an art form that is ubiquitous and invisible - Graphic Design. From the typefaces used by our national newspapers, to the logos of global companies and the simply clarity of an emergency exit sign, graphic designers shape the world as we see it. Indeed, although we may think we understand the world through words our public and time pressured culture increasibly communicates through signs. The distinction between picture cultures and word cultures is one of the oldest in the world, something that Patrick Cramsie has written about in his new history of graphic design. He joins Matthew Sweet along with Angus Hyland of the graphic design company Pentagram and Professor Teal Triggs of the London College of Communications to discuss the democratisation of graphic design, its relationship with art and advertising and whether the digital future is a blessing or a curse.
And we unveil the winner of this years Royal Society of Literature Ondaatje Prize. The £10,000 prize is given for a book of the highest literary merit -fiction, non-fiction or poetry best evoking the spirit of place. This years short list are Madeleine Bunting, William Fiennes, Daniyal Mueenuddin, Kachi A Ozumba, Iain Sinclair and Ian Thomson.
Last on