Main content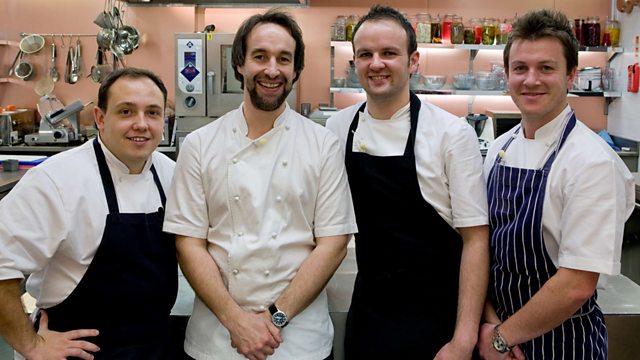 Top chefs compete to cook a fabulous banquet for HRH The Prince of Wales. South West chefs Henry Herbert, John Hooker and Nathan Outlaw present their starters.
The battle to make it on to the Great British Menu continues, as the country's top chefs are competing to cook at a fabulous banquet, to celebrate the very best local produce from across the land and the pressure is on, as the host will be HRH The Prince of Wales.
This week it's the turn of the chefs from Wales - Richard Davies, Aled Williams and James Sommerin.
Only two chefs can make it through to cook for the formidable judges and one will be going home early. All the chefs want the honour of cooking for The Prince and today they begin their menus with the starters: a summer salad of pea mousse with pickled beetroot, ham hock with smoked cheddar mousse and chicken terrine with asparagus, onion and jasmine.