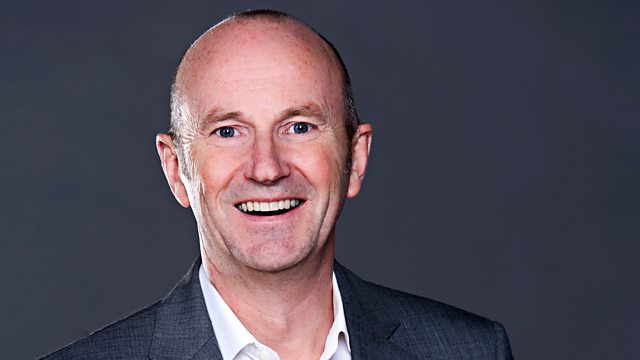 11/05/2010
He's made it as a Pop heart-throb, an international star of musical theatre, a successful jazz artist - and The White House has even proclaimed the 9th May 'Marti Pellow Day' in Memphis. We'll find out what's next for Mr Wet Wet Wet...
Shareen Nanjiani will be facing her fear live in the studio, as we find out if she managed to fulfill her New Year New You goal - lock up your woolly jumpers as we release the moths!!
As two former political foes are forced to find common ground, psychologist Averil Leimon will be giving you the tools to get along with the family members, or colleagues, who you just don't see eye to eye with...
We're approaching holiday season (and that volcano keeps messing with air travel) so we'll be finding out whether to love or loathe the unavoidable motorway service station, as it celebrates 50 years of existance - with comedians Andrew Maxwell and Alex Horne
Plus it's Food Tuesday, so we'll have a beginners guide to foraging for food in Scotland...
Jacquelline O'Donnell gives us the lowdown on Sea trout...
And it's not just rabbit food - we find out what Wholefoods are - and why it needn't mean giving up all your favourites!
Last on