Main content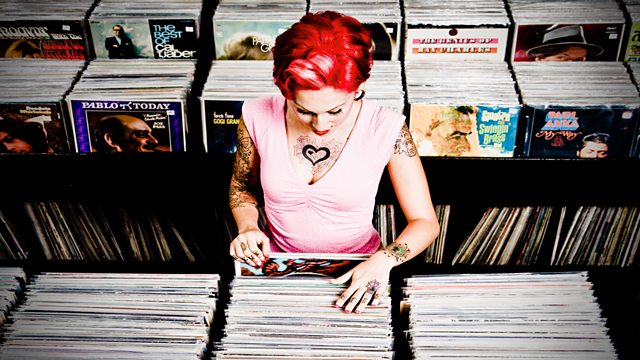 The Glory Days
Record producer Pete Waterman remembers the glory days of the independent record shop, with the help of Richard Branson, Don Letts, Johnnie Walker and Annie Nightingale.
Record producer Pete Waterman examines the history of independent record shops, looking at why so many record shops have recently vanished and what the future holds.
Pete started out selling bootleg soul records in the basement of a Coventry clothes shop, before going on to work with artists including Dead Or Alive, Bananarama, Kylie Minogue, Steps and Westlife. This series features interviews with other moguls and artists who've spent time on either side of the counter, summoning up the sights, sounds and smells that create the strange magic of record shops.
In the first programme, Pete looks at how record shops have had a unique place in people's hearts. They have been social hang-outs, places of education, reflections of the changing world outside and shrines to music. The story that he tells encompasses sentiment, snobbery, commerce, technology, fashion and the enduring truth that most people can name the first record they ever bought.
Together with DJs Johnnie Walker, Annie Nightingale and Don Letts; music writer and former record seller David Hepworth; hip hop artist Dan Le Sac and Katrina Leskanich of Katrina and the Waves; Pete looks back at the wood panelled HMVs of the 20s and 30s, and at the Woolworths stores of the 50s and 60s. He also traces the explosion of the pop market in the 60s, through Liverpool's NEMS, where store manager Brian Epstein first heard the word "Beatles".
Pete investigates the snobbish appeal of the hipster outlets, and talks to Richard Branson about the opening of the first Virgin shop on London's Oxford Street in the early 70s. He explores how the "megastore" approach irrevocably altered not just the British record stores, but also the entire music industry.
The series tells the story of how record stores evolved from shops frequented simply to purchase recorded music, into so much more, and evokes a time when record stores were the nerve centre for fans, a hotbed of hype where the latest cuts could springboard local bands into national fame.