Main content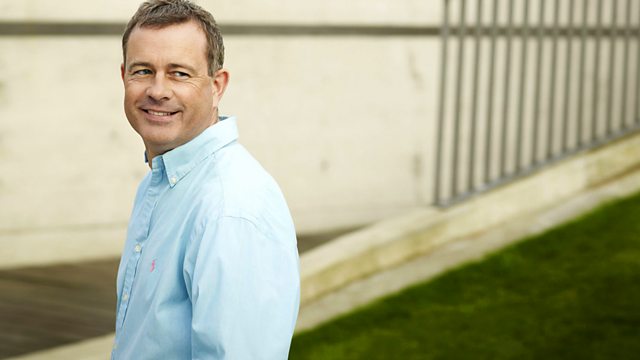 Wednesday - James Jolly
With James Jolly. Mussorgsky: Night on Bare Mountain. Schubert: Ave Maria. Grieg: Suite No 1 (Peer Gynt). Bach: Jesu, Joy of Man's Desiring. Strauss: Tod und Verklarung.
Classical Collection with James Jolly. Great recordings and classic performances.
The theme this week is Heaven and Hell.
Today's highlights include a classic recording of Strauss's Tod und Verklarung conducted by Herbert von Karajan, Schubert's Ave Maria sung by Janet Baker and ghoulish goings-on from Mussorgsky and Grieg.
10.00
Mussorgsky arr. Stokowski
Night on Bare Mountain
Cleveland Orchestra
Oliver Knussen (conductor)
DG 457 646 2
10.10*
Schubert
Ave Maria D 839
Janet Baker (contralto)
Gerald Moore (piano)
EMI CDZ 762 524 2
10.17*
Grieg
Peer Gynt: Suite no 1
Gosta Ohlin's Vocal Ensemble
Pro Musica Chamber Choir
Gothenburg Symphony Orchestra
Neeme Jarvi (conductor)
DG 427 807 2
10.32*
Bach arr Hess
Jesu, Joy of Man's Desiring
Katia and Marielle Labeque (pianos)
SONY CLASSICAL SK48381
10.36*
Strauss
Tod und Verklarung op 24
Berlin Philharmonic Orchestra
Herbert von Karajan (conductor)
DG 410 892 2
11.03*
Brahms
Trio in E flat for piano, violin and horn Itzhak Perlman (violin) Barry Tuckwell (horn) Vladimir Ashkenazy (piano) DECCA 414 128 2
11.31*
Mahler
Symphony no 8: conclusion
Arleen Auger (soprano)
Heather Harper (soprano)
Lucia Popp (soprano)
Yvonne Minton (mezzo)
Helen Watts (contralto)
Rene Kollo (tenor)
Chorus of the Vienna State Opera
Vienna Singverein
The Vienna Boys' Choir
Chicago Symphony Orchestra
Georg Solti (conductor)
DECCA 414 240 2 (2-CD set).