Main content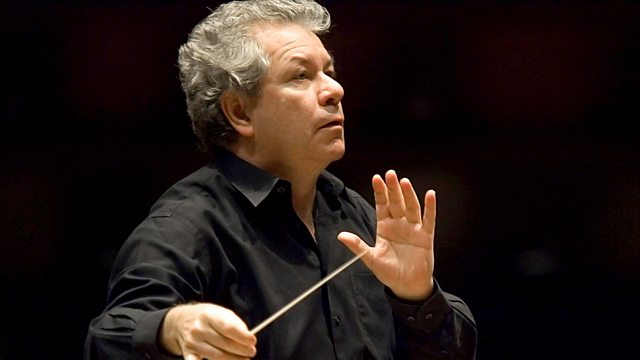 BBC SO/Belohlavek
Jiri Belohlavek continues his survey of Martinu's music with the BBC SO in the Sixth Symphony, alongside Schumann's Piano Concerto and Tippett's Corelli Fantasia.
Presented by Catherine Bott.
In a concert recorded at the Barbican in London on Saturday, celebrated Russian pianist Elisabeth Leonskaja joins the BBC Symphony Orchestra and their principal conductor Jiri Belohlavek in Schumann's Piano Concerto. Michael Tippett wrote his Corelli Fantasia for the 1953 Edinburgh Festival in celebration of the tercentenary of the composer's birth. Martinu called his final symphony, number 6, Symphonic Fantasies, and it was also written between 1951 and 1953 for his friend Charles Munch, conductor of the Boston Symphony. Jiri Belohlavek has long been a champion and expert on the music of his fellow countryman.
Tippett: Fantasia concertante on a theme of Corelli
Schumann: Piano Concerto in A minor
Martinu: Symphony No 6
Elisabeth Leonskaja (piano)
BBC Symphony Orchestra
Jiri Belohlavek (conductor)
Followed by performances by nominees for the 2010 Royal Philharmonic Society Awards, which is being held tonight at the Dorchester Hotel in London. Tonight features the nominees in the Instrumentalist category.
Ravel: Sonate posthume
Leonidas Kavakos (violin)
Peter Nagy (piano)
Franck, transcr. Hough: Troisieme Choral
Stephen Hough (piano)
Szymanowski: Variations I-X after Paganini's Caprice no 24
Alina Ibragimova (violin)
Cedric Tiberghien (piano)