Main content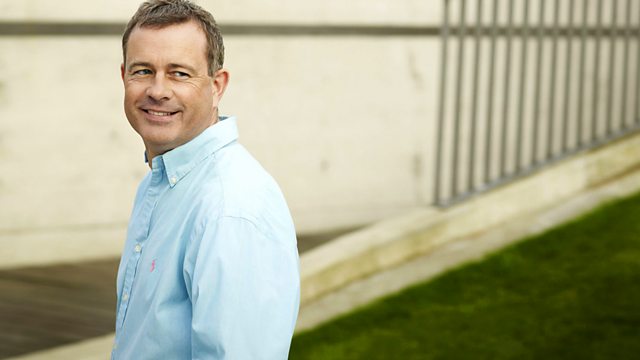 11/05/2010
With James Jolly. Boito: Prelude (Mefistofele). Poulenc: Sonata for flute/piano. Mendelssohn: Vom Himmel Hoch. Roussel: Symphony No 3. Beethoven: Sonata in F minor (Appassionata).
Classical Collection with James Jolly. Great recordings and classic performances.
Continuing the theme of Heaven and Hell. Today's highlights include a Mendelssohn's chorale cantata "Von Himmel Hoch" and a Group of 3 pieces exploring the legend of Orpheus and Eurydice.
10.00Boito
Mefistofele: Prelude
Orchestra of La Scala, Milan
Riccardo Muti (conductor)
RCA 09026 68284 2 (2 CD set)
10.07*
Poulenc
Sonata for flute and piano
Jonathan Snowden (flute)
Andrew Litton (piano)
VIRGIN CLASSICS VC7908462
10.20*
Mendelssohn
Vom Himmel Hoch
Ute Selbig (soprano)
Egbert Junghanns (baritone)
Dresdner Kreuzchor
Dresden Philharmonic Orchestra
Martin Flamig (conductor)
CAPRICCIO 10216
10.36*
Roussel
Symphony no 3 in G minor op 42
Detroit Symphony Orchestra
Neeme Jarvi (conductor)
CHANDOS CHAN7007
10.59*
Beethoven
Sonata in F minor op 57 "Appassionata" Murray Perahia (piano) SONY CLASSICAL SMK 39344
11.24*
Monteverdi
L'Orfeo: conclusion
Deborah York, Carol Hall &
Catherine King (sopranos)
Charles Brett, Robert Jones (altos)
Paul Agnew (tenor)
Alan Ewing (bass)
New London Consort
Philip Pickett (conductor)
OISEAU LYRE 4335452 (2-CD set)
11.27*
Gluck
Air from the ballet music to
Orpheus and Euridice, 1774 Paris version CPE Bach Chamber Orchestra Hartmut Haenchen (conductor) CAPRICCIO 60008-2 (2 CD set)
11.30*
Offenbach
Ballet des mouches
(Orpheus in the Underworld, Act 2)
Lyon Opera Orchestra
Marc Minkowski (conductor)
EMI 556 725 2 (2 CD set)
11.32*
Mozart
Exsultate Jubilate
Edith Mathis (soprano)
Dresden State Orchestra
Bernhard Klee (conductor)
DG 419 060 2
11.47*
Bach/Montero
Toccata in D minor
Gabriela Montero (piano)
EMI 3673592
11.51*
Kabalevsky
Colas Breugnon: Overture
Chicago Symphony Orchestra
Fritz Reiner (conductor)
RCA 09026 61958 2.