Main content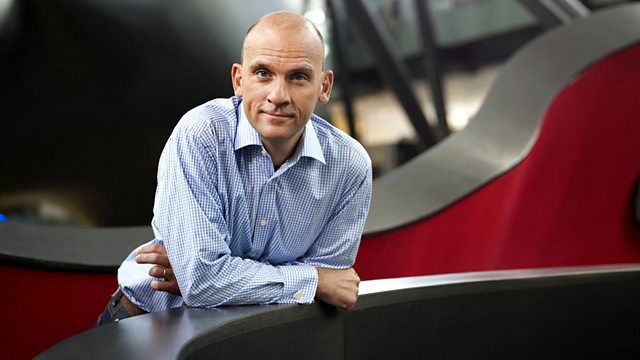 Billy Jenkins in Session
Jez Nelson presents an exclusive session from blues guitarist and vocalist Billy Jenkins, who performs with an all-star improvising band, including Oren Marshall and Gail Brand.
Jez Nelson presents guitarist and vocalist Billy Jenkins, recorded in session exclusively for Jazz On 3 with an all-star band. A bluesman, fiery improviser and self styled musical subversive, Jenkins is a true original whose music inspired by the South-East London suburbs where he lives.
The comedian Stewart Lee has said of Jenkins "There is a kind of genius on our doorstep, don't let him die in poverty". In this programme Lee interviews Jenkins in his South London home about this session and his life in music, including his early days performing "jazz and jokes" at The Comic Strip comedy club; his seminal band the Voice of God Collective; and how his recent work conducting Humanist funerals has influenced his music.
Alongside Jenkins, this session features Oren Marshall on tuba, trombonist Gail Brand, saxophonist Nathaniel Facey, drummer Charles Hayward and violinist Dylan Bates.
Presenter: Jez Nelson
Producer: Kathryn Willgress & Peggy Sutton.
Music Played
Danish correspondent Christian Munch-Hansen plays his pick of the Copenhagen jazz scene

Guitarist Billy Jenkins speaks to comedian and jazz aficionado Stewart Lee part 1

Billy Jenkins recorded in session on April 8, 2010

Untitled

Line up: Billy Jenkins (guitar), Dylan Bates (violin, pocket trumpet), Nathaniel Facey (saxophone), Gail Brand (trombone), Oren Marshall (tuba), Charles Hayward (drums

Guitarist Billy Jenkins speaks to comedian and jazz aficionado Stewart Lee part 2

Billy Jenkins recorded in session on April 8, 2010

Untitled

Line up: Billy Jenkins (guitar & vocals), Dylan Bates (violin, pocket trumpet), Nathaniel Facey (saxophone), Gail Brand (trombone), Oren Marshall (tuba), Charles Hayward (drums)