Main content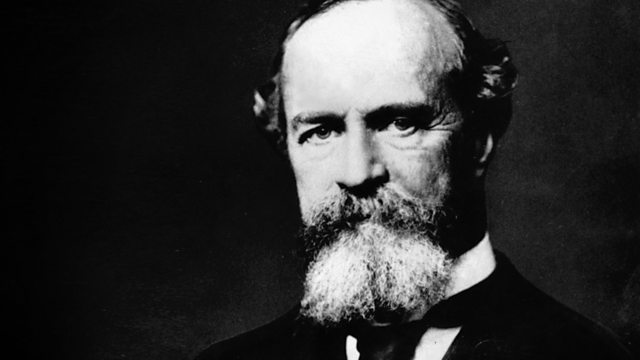 William James's 'The Varieties of Religious Experience'
Melvyn Bragg and guests Jonathan Ree, John Haldane and Gwen Griffith-Dickson discuss The Varieties of Religious Experience by William James.
Melvyn Bragg and guests discuss 'The Varieties of Religious Experience' by William James. The American novelist Henry James famously made London his home and himself more English than the English. In contrast, his psychologist brother, William, was deeply immersed in his American heritage. But in 1901, William came to Britain too. He had been invited to deliver a series of prestigious public lectures in Edinburgh. In them, he attempted a daringly original intellectual project. For the first time, here was a close-up examination of religion not as a body of beliefs, but as an intimate personal experience. When the lectures were printed, as 'The Varieties of Religious Experience', they were an instant success.They laid the ground for a whole new area of study - the psychology of religion - and influenced figures from the psychiatrist Carl Jung to the novelist Aldous Huxley. To date, James's book has been reprinted thirty-six times and has been hailed as one of the best non-fiction books of the twentieth century.With:Jonathan ReeFreelance philosopherJohn HaldaneProfessor of Philosophy at the University of St AndrewsGwen Griffith-DicksonEmeritus Professor of Divinity at Gresham College and Director of the Lokahi FoundationProducer: Natasha Emerson.
Featured in...
Browse the 20th Century era within the In Our Time archive.

Discussion of religious movements and the theories and individuals behind them.

From Altruism to Wittgenstein, philosophers, theories and key themes.