Main content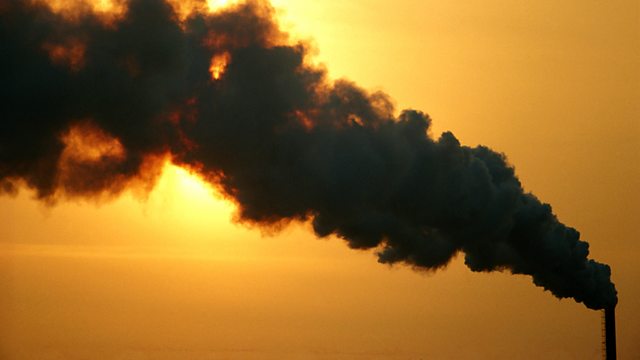 Rethinking Climate Change
2009 was a disastrous year for anyone who believed urgent action was needed in the fight against climate change. Tom Heap meets the scientists who want to see a radical rethink.
Could there be a better way to fight climate change? A group of top scientists has become exasperated with fighting what they see as a losing battle against carbon dioxide emissions. They want to open an entirely new front.
2009 was a depressing year for anyone who felt a sense of urgency in tackling climate change. The failure of the Copenhagen summit to agree international action was bookended by a series of scandals which seemed to undermine the credibility of some of the associated science.
For many of the scientists intimately involved with climate analysis the events of 2009 were the ultimate stamp of failure on a long process that had done little to convince public or politicians of the need to act and nothing to actually turn back global warming. These scientists, authors of the Hartwell Paper published on the 11th of May, believe that they need to start afresh if we are to have any hope of success.
They point out the obvious failure to reach multi-national agreements on curbing emissions. Future strategy, they say, should be led by individual groups, governments and temporary alliances. Efforts should focus on practical solutions that bring other benefits alongside emission-control. If a strategy brings about poverty reduction or economic renewal then it is much more likely to attract widespread support than any programme labelled as 'anti-climate change'.
The group also believes that the focus on carbon dioxide has been mis-guided from the start. They estimate that more than half of man-made warming can be attributed to sources other than the burning of coal, gas and oil, and most of those emissions are easier to reduce. We should tackle black soot, reactive nitrogen and methane before we make the kind of tough decisions needed to fight carbon dioxide.
In 'Costing the Earth' Tom Heap conducts a thorough examination of the new approach with experts including author Bjorn Lomborg, the UN's Yvo de Boer and climate negotiators from Oxfam and WWF. He asks if it's right to abandon all the efforts made over the last decade. Can we really save the planet without every major nation signed up to the same plan?
What has happened to the world's coral?