Main content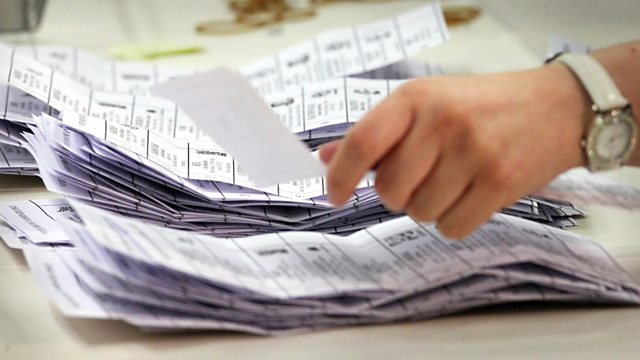 Comedy television writer John Finnemore creates a fictional response to the week's news.
Continuing the series in which writers create a fictional response to a story in the week's news. Comedy writer John Finnemore is in the hot seat.
The election is over, and Frank Whitman, Member for Fitton West since 1987, is celebrating. It's been quite a week. Never mind the electorate, Frank's personal swingometer has resembled nothing so much as a metronome.
Frank Whitman MP ..... James Fleet
Verity Whitman ..... Christine Kavanagh
Adrian Foale ..... John Finnemore
Moderator ..... Vineeta Rishi
Questioner ..... Jude Akuwudike
Omnes ..... David Seddon, Tony Bell
Director: Jessica Dromgoole.
Last on
Broadcasts