Main content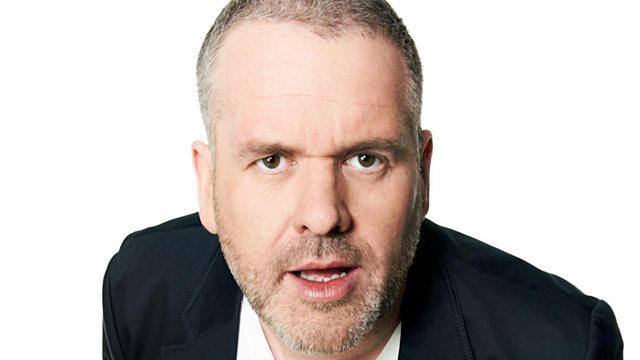 Friday - Chris previews his BBC TV Show
The award-winning Chris Moyles Show with the award-winning Chris Moyles. Jake Humphrey chats to the team ahead of the week's Formula One race.
06:35 - We have a big chat about election last night, the voting process, Aled's pizza and we get the answers to some serious questions from Robin Brant Live at Westminster
07:10 - We run through what's still to come on the show this morning
07:35 - We have another little natter with Robin in Westminster and ask some more political questions, like when does Dimbleby get to go for a wee.
07:45 - Jake live in Barcelona ahead of the Grand Prix
08:15 - We have the first play of the new Scissor Sisters single
08:20 - We talk about Chris's new Radio One documentary which goes out on Sunday night, and also play some clips from it
08:45 - Chris last night cooked a steak sandwich for Jamie Oliver, which went very well, when he eventually turned up
09:00 - The Golden Hour Part One - 1998
09:35 - The Golden Hour Part Two - Our Choices
10:00 - We chat to Fearne about her pole dancing video, which isn't very sexy
Last on

BBC Radio 1
,
BBC Radio 1 Scotland
,
BBC Radio 1 N. Ireland
&
BBC Radio 1 Wales
Music and featured items
Election Chat

Chris and the team discuss the General Election.

Duration: 34:34

Jake Humphrey

The BBC presenter gives us the latest Formula 1 news.

Duration: 15:02

Gravy Parody

Chris and Dave play their new parody as Jason Beaver and Yorkshire's no.1 rapper Lou DeBisto.

Duration: 07:12

Golden Hour

Which year are all these songs from?

Duration: 58:00

Dizzee Rascal

Dirtee Disco

Lady Gaga

Just Dance (feat. Colby O'Donis)

ChipMunk and Esmee Denters

Until You Were Gone

Justin Bieber

Baby (feat. Ludacris)

Scissor Sisters

Fire With Fire

Roll Deep

Good Times (feat. Jodie Connor)

Wildchild

Renegade Master 98 (Fatboy Slim Old Skool Mix)

Renegade Master 98.
Polydor Ltd.

Cornershop

Brimful of Asha (Norman Cook remix)

Remix Artist: Norman Cook.

Brimful Of Asha (Norman Cook Remix).
Wichita.

David Morales

,

The Face

&

Juliet Roberts

Needin' U (I Needed U)

Needin' U (I Needed U).
Manifesto.
1.

Collapsed Lung

Eat My Goal

Cardigans & Nina Persson - My Favourite Game

Robbie Williams

No Regrets

Diddy

Come With Me (feat. Jimmy Page)

Eurythmics

Sweet Dreams (Are Made Of This)

Broadcast

BBC Radio 1

,

BBC Radio 1 Scotland

,

BBC Radio 1 N. Ireland

&

BBC Radio 1 Wales