Main content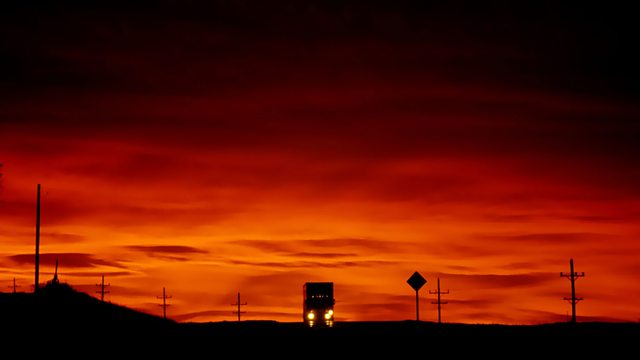 08/05/2010
Jonathan Swain presents music by Scarlatti, Soler y Ramos, Rodrigo, Mozart, Faure, Vivaldi, Chopin, Turina, Larsen, Boeck, Brahms, Haydn, Ravel, Platti, Moniuszko, Telemann, Sary.
Jonathan Swain presents rarities, archive and concert recordings from Europe's leading broadcasters
01:01AM
Scarlatti, Domenico (1685-1757)
Sonata (Kk.132) in C major & Sonata (Kk.119) in D major
01:13AM
Soler y Ramos, Antonio (1729-1783)
Sonata for keyboard no. 24 (R.24) in D minor & Sonata for keyboard no. 15 (R.15) in D minor
Nicolau de Figueiredo (harpsichord)
01:23AM
Rodrigo, Joaquín (1901-1999) arranged by Peter Tiefenbach
Cuatro madrigales amatorios
Isabel Bayrakdarian (soprano), Bryan Epperson, Maurizio Baccante, Roman Borys, Simon Fryer, David Hetherington, Roberta Jansen, Paul Widner, Thomas Wiebe, Winona Zelenka (cellos)
01:31AM
Soler y Ramos, Antonio (1729-1783)
Sonata for keyboard no. 85 (R.85) in F sharp minor & Sonata for keyboard no. 90 (R.90) in F sharp major
01:42AM
Fandango for keyboard (R.146) in D minor
Nicolau de Figueiredo (harpsichord)
01:56AM
Mozart, Wolfgang Amadeus (1756-1791)
Symphony No.29 in A, K.201
UBS Verbier Festival Chamber Orchestra, Maxim Vengerov (violin & director)
02:20AM
Casals, Pablo (1876-1973)
O vos omnes for chorus
Vilnius Choir, Jurijus Kalcas (conductor)
02:23AM
Fauré, Gabriel (1845-1924), arr. Casals, Pablo (1876-1973)
Apres un reve (Op.7'1)
Andreas Brantelid (cello) & Bengt Forsberg (piano)
02:27AM
Vivaldi, Antonio (1678-1741)
Concerto in D minor (Op.3 No.11) from 'L'Estro Armonico'
Tafelmusik Baroque Orchestra, Jeanne Lamon (conductor)
02:37AM
Chopin, Fryderyk (1810-1849)
Waltz for piano (Op.34 No.2) in A minor
Zoltán Kocsis (piano)
02:43AM
Turina, Joaquín (1882-1949)
Danzas Fantasticas (Op.22)
The West Australian Symphony Orchestra, Jorge Mester (conductor)
03:01AM
Bach, Johann Christoph Friedrich (1732-1795)
Sinfonia for strings and continuo in D minor
Das Kleine Konzert
03:10AM
Beethoven, Ludwig van (1770-1827)
9 Variations on 'Quant' e piu bello' for piano, from Paisiello's opera 'La molinara' (WoO.69)
Theo Bruins (piano)
03:16AM
Purcell, Henry (1659-1695)
Pavan for 4 instruments in G minor (Z.752)
Simon Standage (violin), Ensemble Il Tempo
03:21AM
Larsen, Tore Björn (b. 1957)
Three Rosettes
Fionian Chamber Choir, Alice Granum (director)
03:35AM
Boeck, August de (1865-1937) arr. by Frits Cells
De kleine Rijnkoning [The Little King of the Rhine] (1906) - suite for symphonic orchestra after the opera De Rijndwegern
Flemish Radio Orchestra, Marc Soustrot (conductor)
03:55AM
Cage, John (1912-1992)
Four squared for a cappella choir
BBC Singers, Stephen Cleobury (conductor)
04:02AM
Adriaenssen, Emanuel (c.1554-1604)
Anchor che col partir (from 'Pratum Musicum' [1584])
Toyohiko Satoh (lute)
04:07AM
Brahms, Johannes (1833-1897)
Clarinet Quintet in B minor (Op.115)
Thomas Friedli (clarinet), Quartet Sine Nomine
04:45AM
Haydn, Joseph (1732-1809)
Sonata in E minor (Hob.XVI.34)
Andreas Staier (fortepiano)
05:01AM
Schubert, Franz (1797-1828)
Rosamunde: Overture (D.644)
Orchestre National de France, Emmanuel Krivine (conductor)
05:12AM
Ravel, Maurice (1875-1937)
5 popular Greek Songs
Catherine Robbin (mezzo-soprano), André Laplante (piano)
05:20AM
Platti, Giovanni Benedetto (1696-1763)
Concerto in G minor for oboe, strings and bass continuo
Hans-Peter Westermann (oboe), Neue Düsseldorfer Hofmusik, Mary Utiger (director)
05:32AM
Granados, Enrique (1867-1916)
El Pelele - from Goyescas: 7 pieces for piano (Op.11 No.7)
Angela Hewitt (piano)
05:37AM
Mozart, Wolfgang Amadeus (1756-1791)
String Quartet in C major (K. 465) "Dissonance"
Ebène Quartet
06:08AM
Moniuszko, Stanislaw (1819-1872)
Fairytale, Fantastic Overture (1848)
National Polish Radio Symphony Orchestra, Antoni Wit (conductor)
06:21AM
Telemann, Georg Philipp (1681-1767)
Sonata for transverse flute & basso continuo in D major - from Essercizii Musici
Camerata Köln
06:34AM
Sáry, László (b.1940)
Pebble Playing in a Pot (1976)
Aurél Holló & Zoltán Rácz (marimbas) (from the Amadinda Percussion Group)
06:43AM
Rimsky-Korsakov, Nikolai (1844-1908)
Capriccio Espagnol (Op.34)
Bergen Philharmonic Orchestra, Rafael Frühbeck de Burgos (conductor).