Main content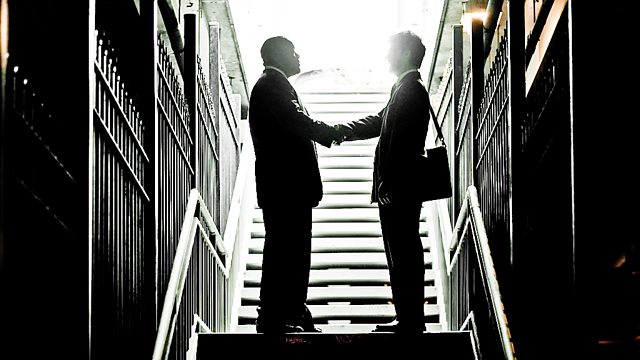 Ryabov and Kozhin
Izrael Metter's short story in which a man confronts the former policeman who had a hand in his own father's fate many years back.
"Two little boys were hunting crayfish off the wooden jetty. They were diving down under the steep bank and resurfacing, snorting out the water from their nostrils. They swam to the side of the jetty and, with triumphant cries, chucked their booty into a pail.
Ryabov waited until one of them, feeling the cold, climbed out of the lake. Hopping about on one foot, his head tilted to one side, he was getting the water out of his ear. Only then did the young boy notice Ryabov.
"Is it Grandfather you want?" he asked.
In Izrael Metter's short story, the young man with the briefcase has come to a rural spot outside Moscow, in order to confront the older Kozhin, who was a 'high-up' in the police force many years back. Ryabov has come to confront him about the fate of his own father - Kozhin was responsible. But, strangely, Ryabov is unsure how to handle the situation, despite having the advantage of surprise. So what will happen?
Izrael Metter was a leading novelist, short story writer and radio satirist after the second world war, and this tale was first published in 1976. He lived for most of his life in Leningrad.
Translated by Michael Duncan
Producer Duncan Minshull.