Main content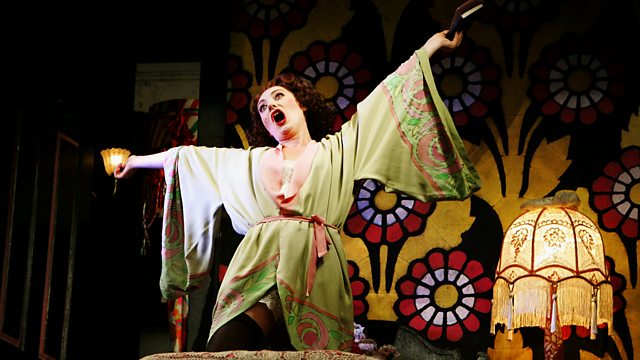 Donald Macleod explores Rossini's operas, as well as two leading composers in the generation before him - Ferdinando Paer and Simon Mayr - little-known now, but famous in their day.
Continuing Donald Macleod's exploration of two centuries of Italian opera from Monteverdi to Rossini. In the final course of this week-long operatic banquet we reach Signor Crescendo himself, Gioacchino Rossini. Rossini is known above all for his dazzling comic masterpiece The Barber of Seville, but like many of his musical forbears he also cultivated his 'serious' side. It's a side that many listeners may be only dimly aware of, and it's never been particularly good box office.
After a shaky start, The Barber became a perennial favourite with audiences. By contrast, the searing tragedy of Ermione just didn't catch on; the opera ran for a handful of nights before the composer withdrew it, after which it went into suspended animation until it was finally revived over a century and a half later. When they met in 1822, Beethoven advised Rossini to stick to comic opera. Ermione proves how wrong he was. We also hear from the two leading composers of Italian opera in the generation before Rossini, Ferdinando Paër and Simon Mayr - as with several of this week's composers, little-known now but major players in their own day.
More episodes
Next
You are at the last episode
Music Played
Untitled

Music included: O belicoso Dio, del tuo gran tempio; Ah consorte! Ah figli! Addio; Se la patria a me diè vita

Untitled

Music included: Nell'orror; Quartteto cantabile: Ah voi

Untitled

Music included: Piano, pianissimo; Cavatina: Ecco ridente in cielo; Ehi, Fiorello; Recit: Gente indiscreta!; No.2 Cavatina: Largo al factotum

Untitled

Music included: Marziale: Alfin l'Eroe da forte; Andante: Sperar poss'io?; Marziale: A me Astianatte