Main content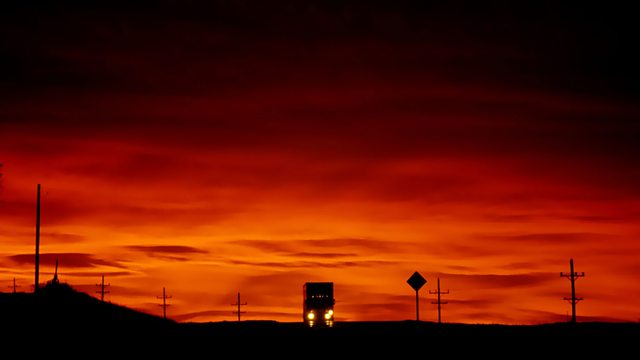 07/05/2010
Jonathan Swain with music by Coleridge Taylor, Vaughan Williams, Morley, Locke, Elgar, Messiaen, Grieg, Brahms, Vivaldi, Dauvergne, Arriaga, Kuula, Sibelius, CPE Bach, Beethoven.
Jonathan Swain presents rarities, archive and concert recordings from Europe's leading broadcasters
01:01AM
Coleridge-Taylor, Samuel (1875-1912)
Clarinet Quintet in F sharp minor (Op 10)
Richard Hosford (clarinet), Nash Ensemble
01:32AM
Vaughan Williams, Ralph (1872-1958)
On Wenlock Edge
Mark Padmore (tenor), Nash Ensemble
01:55AM
Dowland, John (1563-1626)
The Lady Cliftons spirit for lute (P.45)
01:57AM
King of Denmark's Galliard
01:59AM
Morley, Thomas (c.1557-1602) & Dowland, John (1563-1626) - "Knights of the Lute"
Fantasie (Morley)
Nigel North (lute)
02:09AM
Locke, Matthew (c.1630-1677)
The Tempest - instrumental music for the opera
Concerto Copenhagen, Lars Ulrik Mortensen (director)
02:27AM
Stanley, John (1712-1786)
Trumpet Voluntary
Stanko Arnold (trumpet), Ljerka Ocic-Turkulin (organ)
02:31AM
Walton, William (1902-1983)
Two Pieces for Strings (written for the film Henry V in 1944)
Manitoba Chamber Orchestra, Roy Goodman (conductor)
02:36AM
Elgar, Edward (1857-1934)
Sea Pictures (Op.37)
Kristina Hammarström (mezzo soprano), Bergen Philharmonic Orchestra, Tadaaki Otaka (conductor)
03:01AM
Messiaen, Olivier (1908-1992)
Theme and Variations
Peter Oundjian (violin), William Tritt (piano)
03:10AM
Grieg, Edvard (1843-1907)
Wedding Day at Troldhaugen (No.6 from Lyric pieces, Op.65)
Valerie Tryon (piano)
03:18AM
Brahms, Johannes (1833-1897), orch. Arnold Schoenberg in 1937
Piano Quartet in G minor, Op.25
Sydney Symphony Orchestra, Edo de Waart (conductor)
04:00AM
Lindberg, Oskar (1887-1955)
Piano Quartet (1928)
Marten Landström (piano), Members of the Uppsala Chamber Soloists
04:25AM
Vivaldi, Antonio (1678-1741)
Concerto for bassoon and orchestra in A minor (RV.497)
Ivan Pristas (bassoon), Camerata Slovacca, Viktor Malek (conductor)
04:38AM
Johann Strauss Jr. (1825-1899)
Spanischer Marsch (Op.433)
ORF Symphony Orchestra, Peter Guth (conductor)
04:44AM
Dauvergne, Antoine (1713-1797)
Ballet music from 'Les Troqueurs'
Capella Coloniensis, William Christie (harpsichord and conductor)
05:01AM
Arriaga, Juan Crisostomo (1806-1826)
Los Esclavos Felices - overture
Bergen Philharmonic Orchestra, Juanjo Mena (conductor)
05:09AM
Kuula, Toivo (1883-1918)
Orjan poika [The Son of the Slave] - symphonic legend for soprano, baritone, mixed choir and orchestra (Op.14) (1910)
Suomen Laula Choir (with unidentified soprano & baritone soloists), The Finnish Radio Symphony Orchestra, Jussi Jalas (conductor)
05:34AM
Sibelius, Jean (1865-1957)
Violin Concerto in D minor (Op.47)
Judy Kang (violin), Orchestre Symphonique de Laval, Jean-François Rivest (conductor)
06:09AM
Bach, Carl Philipp Emanuel (composer) (1714-1788);
Trio sonata for flute, violin and continuo (Wq.161'2) in B flat major
Les Coucous Bénévoles
06:27AM
Wolf, Cornelius de (1880-1935)
Fantasia on Psalm 33
Cor Ardesch (organ), on Organ Willem Hendrik Kam 1859, Grote Kerk, Dordrecht, Onze Lieve Vrouwekerk
06:36AM
Beethoven, Ludwig van (1770-1827)
Sonata for piano No.4 in Eb major (Op.7)
Alfred Hoehn (piano) [recorded approximately 1919-1920 on Welte Mignon rolls].