Main content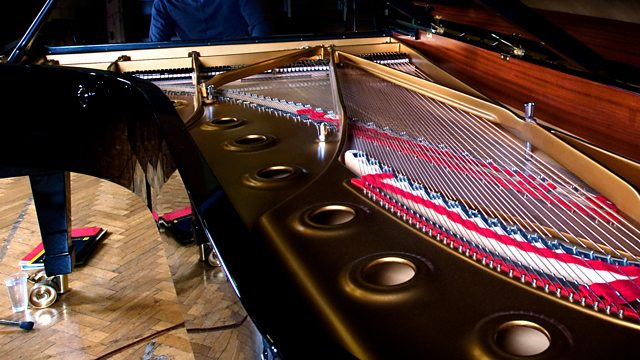 The Britten Sinfonia perform original music and arrangements of works by New York-based composer Nico Muhly, alongside some of his favourites - Herbert Howells and Aaron Copland.
The second of four concerts from the 2009-2010 Britten Sinfonia at Lunch series from West Road Concert Hall in Cambridge. This innovative series, which tours five different cities, including Krakow in Poland, was the winner of an RPS Chamber Music Award, and features an eclectic mix of familiar and unfamiliar pieces alongside a new commission from a young composer. In this second concert, music and arrangements by New York based Nico Muhly appear alongside some of his personal favourites - pieces by Herbert Howells and Aaron Copland.
Gibbons: (arr Muhly) This Is The Record Of John
Gibbons: (arr Muhly) Hosanna To The Son Of David
Gibbons: (arr Muhly) O Lord In Thy Wrath
Howells: Rhapsodic Quintet
Nico Muhly: Motion (world premiere tour)
Copland: Sextet
Britten Sinfonia performers:
Thomas Gould, Miranda Dale (violin)
Martin Outram (viola)
Caroline Dearnley (cello)
Joy Farrell (clarinet)
Huw Watkins (piano).