Main content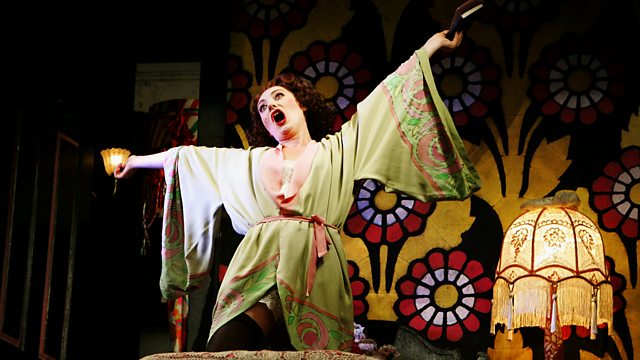 Donald Macleod explores Italian opera, focusing on the tradition of opera seria - a more formal mode of opera. With music by Pergolesi, Galuppi, Gluck, Jomelli, Mozart and Haydn.
Continuing Donald Macleod's exploration of two centuries of Italian opera from Monteverdi to Rossini. Wednesday's programme picks up where Tuesday's left off, to chart a course through the 18th-century tradition of opera seria - serious opera - with music by some very familiar names and some relatively obscure ones. Giovanni Battista Pergolesi is probably best known today for his comic intermezzo Il serva padrona, and for providing some of the source material for Stravinsky's ballet Pulcinella.
We hear from him here in his serious mode, in an opera written three years before his untimely death at the age of 26. Baldassare Galuppi and Niccolò Jommelli were two of the foremost operatic composers of the mid-18th century, now almost entirely overlooked; Jommelli in particular is a master of thrillingly expressive music, and well overdue for a revival. Christoph Willibald Gluck's Orfeo ed Euridice was one of the most influential operas of its time, still widely performed today. Finally, extracts from an early opera by Mozart and a late one by Haydn. Mozart's, the work of a dazzlingly precocious 14-year-old, was shelved for two centuries despite the great success of its opening run. Haydn's never even got the opening run, planned for London in 1791 - it fell foul of local political rivalries and had to wait nearly 160 years for its first performance.
Music Played
Untitled

Music included: Recit: Io sposa di quel mostro?; Duet: Se viver non degg'io