Main content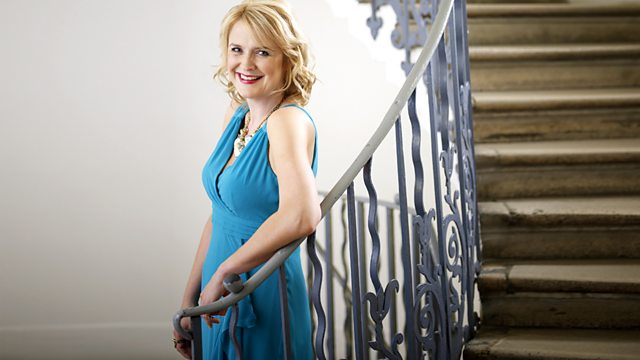 Wednesday - Sarah Walker
With Sarah Walker. Puccini: La boheme (excerpt). Chabrier: Suite pastorale. Franck: Le chasseur maudit. Rouget de l'Isle, arr Gossec: La Marseillaise. Beethoven: Symphony No 4.
Classical Collection with Sarah Walker. Great recordings and classic performances.
Belgian, Canadian, Swiss - you don't need to be French to have Gallic style!
10.00
Puccini
La boheme - Act I, 'O soave fanciulla'
Mimi: Pierrette Alarie (soprano)
Rodolfo: Leopold Simoneau (tenor)
Berlin Radio Symphony Orchestra
Lee Schaenen (conductor)
CD: DG 477 022-2 [7 CDs]
10.04*
Chabrier
Suite pastorale
Suisse Romande Orchestra
Ernest Ansermet (conductor)
CD: DECCA 433 720-2
10.37*
Franck
Le chasseur maudit
Belgian National Orchestra
Andre Cluytens (conductor)
CD: EMI CZS 5 68220 2 [2 CDs]
10.52*
Rouget de l'Isle arr. Gossec, Lussier
La Marseillaise
Suite of Revolutionary Airs
Les Jacobins
Matthieu Lussier (bassoon/director)
CD: ATMA CLASSIQUE ACD22595
11.03*
Beethoven
Symphony No.4 in E flat major Op.60
Orchestre de la francophonie
Jean-Philippe Tremblay (conductor)
CD: ANALEKTA 2 9975-9 [5 CDs]
11.36*
Debussy
Cello Sonata
Henri Honegger (cello)
Noel Lee (piano)
LP: VALOIS MB 438
11.48*
Honegger
Pastorale d'ete
ORTF Orchestra
Jean Martinon (conductor)
CD: EMI CDM 7 63944 2 TRACK 3.