Main content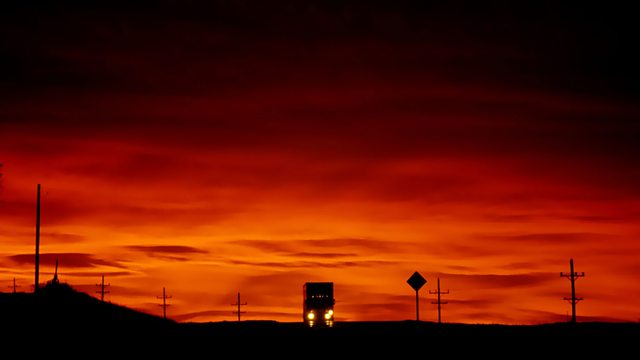 03/05/2010
Jonathan Swain presents music by Beethoven, Gesualdo, Hummel, Szymanowski, Bach, Weber, Prokofiev, Mendelssohn, Elgar, Bacewicz, Fasch, Poulenc, Faure, Cabezon, Haydn and Schubert.
Jonathan Swain presents rarities, archive and concert recordings from Europe's leading broadcasters
01:01AM
Beethoven, Ludwig van (1770-1827)
Sonata for piano No.24 (Op.78) in F sharp major
01:12AM
Sonata for piano No.29 (Op.106) in B flat major "Hammerklavier"
Andrea Lucchesini (fortepiano - a copy of an instrument built in 1824 by the piano maker Conrad Graf)
02:00AM
Gesualdo, Carlo (c.1560-1613)
Mercé, grido piangendo - from Madrigali a cinque voci, Libro V.; Napoli, Gian Giacomo Carlino (1611)
Ensemble Daedalus
02:04AM
Debussy, Claude (1862-1918) orch. Brewaeys, Luc (b.1959)
No.10 La Cathédrale engloutie - from Preludes Book One
Royal Flemish Philharmonic, Daniele Callegari (conductor)
02:11AM
Hummel, Johann Nepomuk (1778-1837)
Trumpet Concerto in E flat major (originally in E major)
Odin Hagen (trumpet), Norwegian Radio Orchestra, Per Kristian Skalstad (conductor)
02:30AM
Szymanowski, Karol (1882-1937)
String Quartet No.2 (Op.56)
Karol Szymanowski Quartet
02:47AM
Bach, Johann Sebastian (1685-1750)
Chromatic Fantasia and Fugue in D minor (BWV.903)
Andreas Staier (harpsichord)
03:01AM
Weber, Carl Maria von (1786-1826)
Overture - from 'Der Freischütz'
Netherlands Radio Philharmonic, Kenneth Montgomery (conductor)
03:11AM
Prokofiev, Sergey (1891-1953)
Concerto for violin and orchestra No.2 (Op.63) in G minor
Anatoli Bazhenov (violin), NRCU Symphony Orchestra, Vyacheslav Blinov (conductor)
03:39AM
Mendelssohn, Felix (1809-1847)
Symphony No.3 in A minor, 'Scottish'
BBC Symphony Orchestra, Jiri Belohlavek (conductor)
04:18AM
Elgar, Edward (1857-1934)
4 Choral Songs (Op. 53)
BBC Symphony Chorus, Stephen Jackson (conductor)
04:33AM
Bacewicz, Graznya (1909-1969)
Concerto for String Orchestra
Slovak Radio Symphony Orchestra in Bratislava, Oliver Dohnányi (conductor)
04:48AM
Bach, Johann Sebastian (1685-1750)
Concerto for violin and string orchestra No.1 in A minor (BWV.1041)
Musica Antiqua Köln, Reinhard Goebel (violin and conductor)
05:01AM
Fasch, Johann Friedrich (1688-1758)
Sonata in D minor
Amsterdam Bach Soloists, Wim ten Have (conductor)
05:11AM
Poulenc, Francis (1899-1963)
Sept Chansons for choir
Jutland Chamber Choir, Mogens Dahl (conductor)
05:24AM
Fauré, Gabriel (1845-1924)
Dolly - Suite for piano duet (Op.56)
Erzsébet Tusa, Istvan Lantos (pianos)
05:38AM
Cabezón, Antonio de (1510-1566)
Fantasia
Hespèrion XX, Jordi Savall (director)
05:41AM
Rimsky-Korsakov, Nikolai (1844-1908)
Capriccio Espagnole
Stavanger Symphony Orchestra, Alexander Dmitriev (conductor)
05:57AM
Haydn, Joseph (1732-1809)
Trio for keyboard and strings in G major 'Gypsy rondo' (H.15.25)
Kungsbacka Trio
06:12AM
Bach, Johann Sebastian (1685-1750)
Jesu, meine Freude (BWV.227)
Tafelmusik Chamber Choir, Tafelmusik Baroque Orchestra, Ivars Taurins (conductor)
06:34AM
Schubert, Franz (1797-1828)
3 pieces (D.946)
Alfred Brendel (piano).