Main content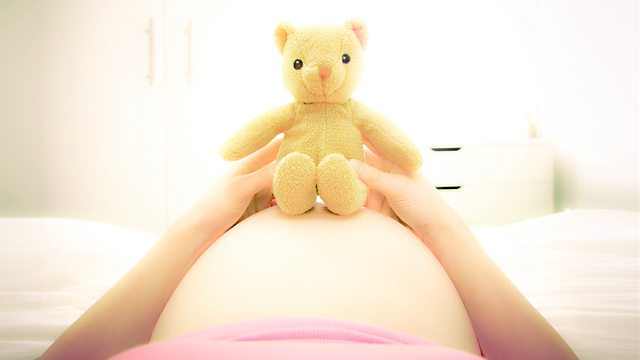 And So Say All of Us...
Dan Rebellato's play about modern life's complexity. A couple start dismantling their house; a pregnant woman refuses to give birth; an election grinds to a halt when no one votes.
DIY and politics. A new comedy about the complexity and absurdity of modern life, from three award winning writers. A couple start dismantling their house; next door a pregnant woman refuses to give birth. Around them, the political process grinds to a halt on polling day when no-one votes. Fran and Eddy decide they need a change, so they rip out their kitchen, then start taking their house apart. Next door, Neil and Clare are waiting for the arrival of their first baby. And waiting. Then Clare reveals that she isn't ready to give birth yet. Fran wants the walls taken down. As these small domestic worlds shift, the bigger picture is changing too. On polling day, nobody turns up to vote. In a record breaking election, the government is left in power by default and the political process in disarray. What happens when Fran and Eddy take the windows and doors out? Does Clare ever have her baby? And who will stand as Prime Minister for the newly formed cross-party Unity Party? A fierce, funny play about making up your mind.
Dan Rebellato is a Sony nominated radio drama writer. Linda McLean is a leading Scottish theatre writer and Duncan Macmillan is an up and coming talent (Royal Exchange Theatre Bruntwood winner). This is the first time these three writers have worked together. The cast features Tom Goodman-Hill, (currently appearing in Enron), Amelia Bullmore (now in Really Old Like Forty Five at the National) and David Annen (Measure for Measure at the Almeida). The play was recorded on location with original music by award winning composer Alice Trueman and sound design by Eloise Whitmore.
Fran ..... Louisa Lytton
Eddy ..... Derek Riddell
Clare ..... Amelia Bullmore
Neil ..... Michael Begley
Chris, Prime Minister ..... David Annen
Chris, Leader of the Opposition ..... Tom Goodman-Hill
Chris, News Anchor Woman ..... Effie Woods
Producer: Melanie Harris
Director: Polly Thomas.