Main content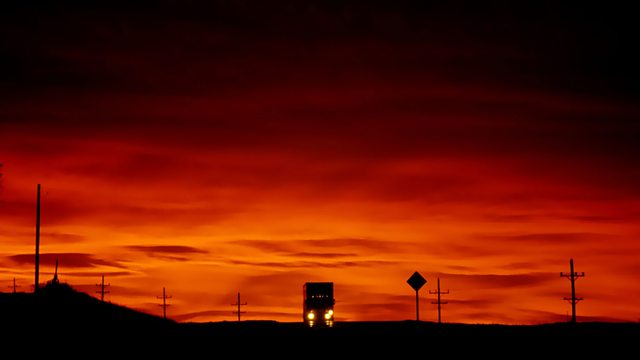 02/05/2010
Jonathan Swain presents music by Handel, Britten, Kyurkchiiski, Tchaikovsky, Prokofiev, Mozart, Hoof, Schumann, Paderewski, Grieg, Geijer, Debussy, Chopin, Bach and Lipatti.
Jonathan Swain presents rarities, archive and concert recordings from Europe's leading broadcasters
01:01AM
Handel, Georg Frideric [1685-1759]
Arrival of the Queen of Sheba - Sinfonia from Act 3 of Solomon
01:04AM
Let thy hand be strengthened - coronation anthem no. 2 (HWV.259)
01:14AM
4 excerpts from Semele: (Overture; (aria) Endless pleasure, endless love; (aria) Mr racking thoughts by no kind slumbers freed; (aria) Myself I shall adore)
Carolyn Sampson (soprano)
01:33AM
My heart is inditing - coronation anthem no. 4 (HWV.261)
01:45AM
The King Shall Rejoice - coronation anthem no. 3 (HWV.260)
01:56AM
Salve Regina - (HWV.241)
Carolyn Sampson (soprano), Alastair Ross (organ)
02:08AM
Concerto for organ and orchestra no. 4 (Op.4'4) in F major original version,
Alastair Ross (organ)
02:25AM
Zadok The Priest - coronation anthem no. 1 (HWV.258)
The Sixteen (choir), Sixteen Orchestra, Harry Christophers (conductor)
02:31AM
Britten, Benjamin (1913-1976)
Choral Dances from Gloriana - Coronation opera for Elizabeth II (Op.53) (1953)
The King's Singers
02:38AM
Kyurkchiiski, Krassimir (b.1936)
Variations on a theme by Handel (1984)
Bulgarian National Radio Symphony Orchestra, Dimitar Manolov (conductor)
02:58AM
Handel, Georg Frideric (1685-1759)
Prelude - from 'Rinaldo' (Act 1 sc.7)
Australian Brandenburg Orchestra, Paul Dyer (artistic director)
03:01AM
Tchaikovsky, Pyotr Il'yich (1840-1893)
Quartet for strings No.1 in D major (Op.11)
Tämmel String Quartet
03:31AM
Prokofiev, Sergey [1891-1953]
Excerpts from the ballet Romeo and Juliet (Op.64)
Rotterdam Philharmonic Orchestra, Valery Gergiev (conductor)
04:13AM
Orbán, György (b. 1947)
Cor mundum
Talinn Music High School Chamber Choir, Evi Eespere (director)
04:20AM
Mozart, Wolfgang Amadeus (1756-1791)
Regina coeli for soloists SATB, chorus, orchestra & organ (K.276) in C major
Olivia Robinson (soprano), Sian Menna (mezzo-soprano), Christopher Bowen (tenor), Stuart MacIntyre (baritone), BBC Singers, BBC Concert Orchestra, Stephen Cleobury (conductor)
04:27AM
Hoof, Jef van (1886-1959)
Willem de Zwijger - overture
Belgian Radio and Television National Philharmonic Orchestra, Fernand Terby (conductor)
04:34AM
Massenet, Jules (1842-1912)
Melodie-elegie arr. unknown for cello and piano
Jan-Erik Gustafsson (cello), Heini Kärkkäinen (piano)
04:37AM
Mozart, Wolfgang Amadeus [1756-1791]
Sonata for piano (K.309) in C major
Anna Vinnitskaya (piano)
04:55AM
Kaap, Artur (1878-1952)
Chorus No.7 'You are Great, Lord' - from the oratorio 'Hiiob' [Job]
Oratorio Choir, Estonian National Male Choir, Estonian Boys' Choir, Estonian State Symphony Orchestra, Neeme Järvi (conductor)
05:01AM
Schumann, Robert [1810-1856]
Toccata for piano (Op.7) in C major
Francesco Piemontesi (Piano)
05:07AM
Mozart, Wolfgang Amadeus (1756-1791)
Symphony No.17 (K.129) in G major
The Amadeus Polish Radio Chamber Orchestra in Poznan; Agnieszka Duczmal (conductor)
05:25AM
Paderewski, Ignacy Jan (1860-1941) arranged by Stanislaw Wiechowicz
From 6 Lieder (Op.18) arranged for choir
Polish Radio Chorus, Wlodzimierz Siedlik (conductor)
05:37AM
Grieg, Edvard Hagerup [1843-1907]
2 Norwegian Dances (Op.35, nos. 1 & 2)
Plovdiv Philharmonic Orchestra, Rouslan Raychev (conductor)
05:47AM
Geijer, Erik Gustaf (1783-1847)
Sonatina for Violin and Piano in A flat
Klara Hellgren (violin), Anders Kilström (piano)
06:01AM
Debussy, Claude (1862-1918)
Prélude à l'après-midi d'un faune
BBC Philharmonic, Jan-Pascal Tortelier (conductor)
06:11AM
Haydn, Joseph [1732-1809]
Quartet for strings (Op.55'1) in A major
Meta4 (Quartet)
06:29AM
Chopin, Fryderyk [1810-1849]
Scherzo for piano No.3 in C sharp minor (Op.39)
Simon Trpceski (piano)
06:37AM
Bach, Johann Sebastian [1685-1750]
Sinfonia from Christmas Oratorio (BWV.248)
Norwegian Radio Orchestra, Kjetil Haugsand (conductor)
06:43AM
Lipatti, Dinu (1917-1950)
Concertino for piano and chamber orchestra (Op.3), 'en style ancien'
Horia Mihail (piano), Romanian Radio Chamber Orchestra, Horia Andreescu (conductor).