Main content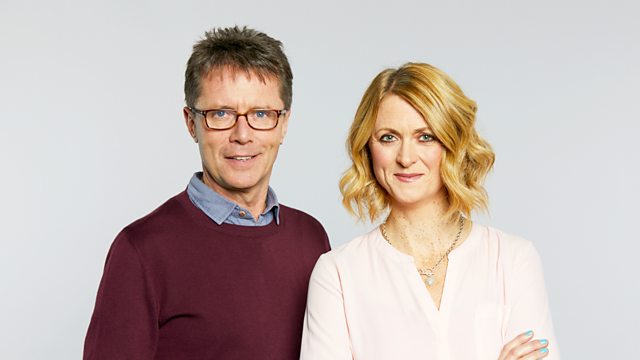 26/04/2010
Lord Mandelson says Labour face a fight for their lives, Wayne Rooney wins the PFA player of the year and the BBC apologies for a cartoon Graham Norton on Dr Who.
As the general election enters its last full week, Labour are warned that they face a fight for their lives. Former Tory leader Ian Duncan Smith and Charles Kennedy, ex-Liberal Democrat leader and Labour's Andy Burnham speaks to us.
Chelsea are back on top of the Premier League after beating Stoke 7-0.
The BBC has said sorry after a cartoon of Graham Norton appeared over the end of Dr Who as a promo for Over the Rainbow. We hear from a man from the website Den of Geek.
Steve Davies tells us about his shock victory over world champion John Higgins at the Crucible and Martin Bain, chief executive of Rangers, joins us as the club win the Scottish Premier League.
Chapters
Iain Duncan-Smith and Charles Kennedy on a hung parliament

Iain Duncan-Smith and Charles Kennedy talk to Nicky Campbell about the chances of a hung parliament and the areas they think David Cameron and Nick Clegg could find common ground.

Duration: 11:04

Health Secretary Andy Burnham: could there be a Labour PM that's not Gordon Brown?

The debate is now all about which party the Lib Dems might get into bed with if there is a hung parliament. Nicky asks Andy Burnham whether there could be a Labour PM that's not Gordon Brown.

Duration: 08:49