Main content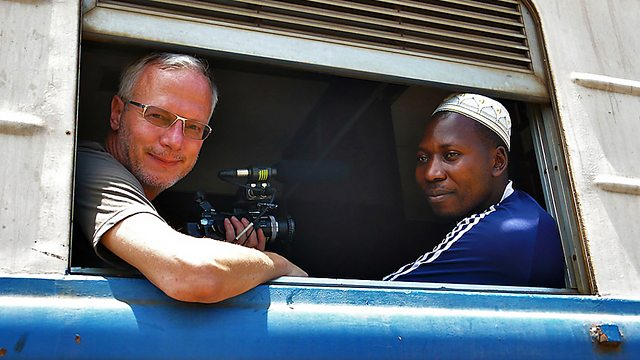 African Railway
Documentary about the Tazara railroad in east Africa, built by the Chinese after independence but now in crisis with derailments and mechanical breakdowns happening daily.
In a moving and often funny documentary, award-winning film-maker Sean Langan is off to east Africa to ride the rails of the Tazara railroad, whose passenger and goods trains travel through spectacular scenery and a game park teeming with wild animals.
The railway was built by the Chinese just after independence to link Zambia's copper belt to the Tanzanian port of Dar es Salaam, and once carried the region's hopes and dreams. But now it is in crisis. Every day there are derailments, trains running out of fuel and mechanical breakdowns.
Langan meets the train crews, controllers and maintenance crews who battle to keep it going - and at Tazara HQ he is on the track of Tazara's elusive Chinese railway advisors to find out why it is in such a parlous state.
Credits
| Role | Contributor |
| --- | --- |
| Producer | Sean Langan |
| Director | Sean Langan |
| Executive Producer | Alan Hayling |