Main content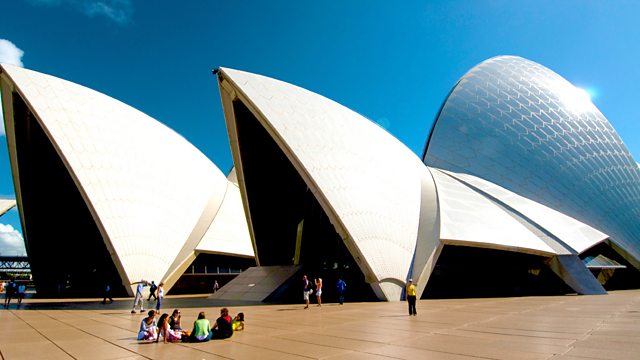 When the Opera Comes to Town
Susan Rutherford explores the history of opera outside London, from touring companies travelling around on their own steam trains, to the sad demise of star singer Maria Malibran.
It's often forgotten that opera during the nineteenth century in Britain didn't always mean London. In fact, the provinces were a vital part of the operatic circuit. In this programme, Susan Rutherford uncovers some of the stories from the rich history of provincial opera, when audiences from all classes flocked to hear whatever the visiting opera company was performing. Perhaps the most tenacious presence on the provincial opera scene during the nineteenth century and beyond was the Carl Rosa Company, which chuffed and puffed around the country on its own steam train. We discover their punishing schedule - typically a residency of a week with a different opera every night before boarding the train again to the next theatre. Sarah Crouch, violinist in the Carl Rosa orchestra as it struggled to survive during the 1950s, remembers life on the road, "going on the knocker" - traipsing around towns looking for digs, and performing Wagner operas with a pint sized orchestra. "We had to play really quite strongly."
In spite of resources which were limited by today's standards, the music itself was glorious - a repertoire based around Verdi, Wagner, Puccini - including La Boheme, which like many other works had its first UK performance outside London. Carmen was so popular that special companies were established, which toured for months at a time with only that piece. English language performance was all the rage. The operatic establishment during the last decades of the nineteenth century was desperate to create a national opera to rival the houses which were springing up in Europe. Competitions were arranged to encourage British composers to come up with something which could compare with the great Italian and German works. In these years, in many ways, seeds were sown which would flower into ENO and the provincial touring opera companies of today. Martin Pickard, Head of Music at Opera North, gives the contemporary perspective.
And we hear the tale of Maria Malibran - the most famous opera star of her day. (The stage-presence of Lady Gaga, the voice of an angel.) It was an enormous coup for the Manchester Festival when she agreed to appear in 1836. The members of the festival committee must have been thrilled - until she died in the city, leaving nobody to take charge of the arrangements.
With music by Bizet, Puccini, Verdi and Offenbach.
Producer: Kerry Clark.