Main content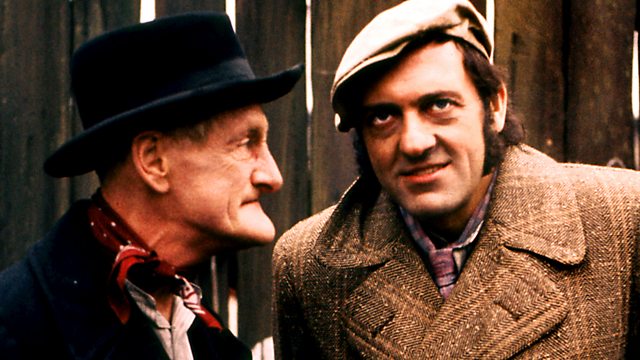 Harold hopes he's found true love on his round. Adapted from TV, with Wilfrid Brambell and Harry H Corbett. From August 1966.
After meeting Monique on his round, Harold's hoping he's found true love with a French twist. But what will she make of his dad Albert?
Starring Wilfrid Brambell as Albert, Harry H Corbett as Harold and Gwendolyn Watts as Monique.
Following the conclusion of their hugely successful association with Tony Hancock, writers Ray Galton and Alan Simpson wrote 10 pilots for the BBC TV's Comedy Playhouse in 1962. The Offer was set in a house with a yard full of junk, featuring the lives of rag and bone men Albert Steptoe and his son Harold and it was the spark for a run of 8 series for TV.
Adapted for radio from Galton and Simpson's TV script by Gale Pedrick.
Produced by Bobby Jaye
First broadcast on the BBC Light Programme in August 1966.