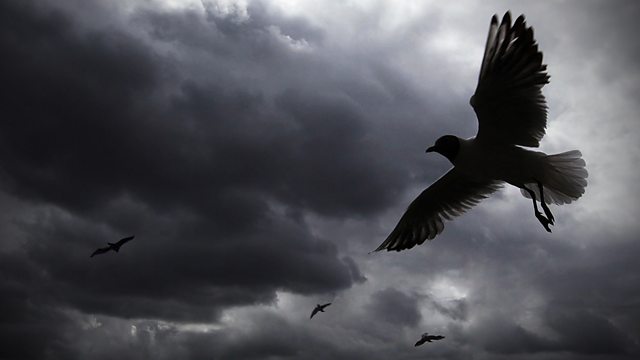 The Birds
Daphne Du Maurier's classic horror story about the natural world turning on mankind, starring Neil Dudgeon.
Nat battles to protect his family as birds begin to ruthlessly attack humans.
Nat.....Neil Dudgeon
Sue.....Nicola Walker
Maggie.....Jade Williams
Mr Trigg.....Gerard Horan
Jonathan.....Carl Grose
Newsreader.....John Dougall
Mary.....Rachel Bavidge
Music & Sound Design: David Pickvance
Dramatist: Melissa Murray
Director: Sally Avens.
Last on