Main content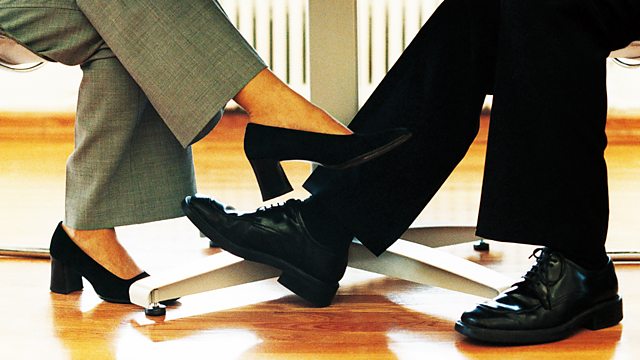 05/05/2010
Presented by Jane Garvey. The rights and wrongs of offering sterilisation to drug addicts, the office romance, jazz singer and actress Annie Ross, and hormone related migraines.
Presented by Jane Garvey.
Why would anyone risk their career for an office romance? Lucy Kellaway is an agony aunt for the FT. Her latest novel is set in the high-pressure world of a global oil company in London. She joins journalist Eleanor Mills to discuss the workplace fling.
Project Prevention is an organisation in the United States which offers drug users long term contraception, or even a sterilisation in return for money. Jane discusses the issues involved in bringing this controversial model to the U.K.
Annie Ross moved to Los Angeles at the age of 4, where she worked as a child actress, appearing with Judy Garland. She went on to become a jazz singer and now, as she approaches her 80th birthday, she is back in London to perform at Ronnie Scott's.
And with more than half of migraines in women occurring just before, during, or after a woman has her period, what can be done to control hormone related migraine?
Chapters
Should Drug Users Be Sterilised?

Jane discusses the issues with Sara Stocks, a volunteer for Project Prevention in the UK and by Mike Linnell of the drugs charity, Lifeline.

Duration: 12:22

Annie Ross

The jazz singer Annie Ross talks about her career and performing at Ronnie Scott's.

Duration: 09:09

The Office Affair

Why are offices such a breeding ground for affairs? Jane talks to Sunday Times journalist Eleanor Mills and author Lucy Kellaway.

Duration: 08:50

The Migraine Brain: Female Hormones and Migraine

Jane talks to Dr Carolyn Bernstein of Harvard Medical School; Dr Anne MacGregor of The City of London Migraine Clinic and Kate Wicks whose suffered with severe menstrual migraines.

Duration: 11:00