Main content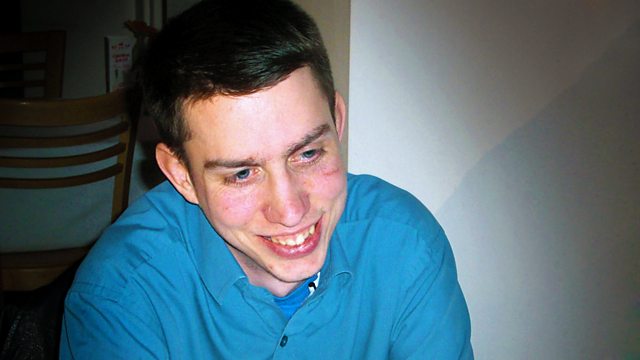 The Autistic Me - One Year On
Documentary revisiting three young men with autism, 12 months after The Autistic Me. Oliver, 24, still wants a job; Tom, 16, lives in the countryside; Alex, 25, has a girlfriend.
First shown in August 2009, The Autistic Me was a critically acclaimed documentary. It followed the lives of three young men with autism as they struggled with the transition into adulthood: finding work, looking for love and striving for independence. Now BBC Three catches up with the same characters a year after director Matt Rudge first met them. The last 12 months have seen dramatic changes and upheavals in their lives.
Twenty-four-year-old Oliver has high-functioning autism and is still desperate to find a job, but now he lives away from his parents in supported living and attends a course designed to help people with autism find employment. He attends mock interviews and has a work trial at a local supermarket, but will it pay off? With an encyclopedic knowledge of British history, is stacking shelves the best Oliver can get?
Sixteen-year-old Tom and his family have moved over 300 miles to Cornwall but their idyllic dream is proving a challenge for Tom. He is isolated in the countryside and, having left the support of his specialist residential school, must cope with the daunting prospect of starting at a mainstream college with thousands of students he doesn't know. Will Tom be able to make friends, and will he be able to fulfil his dream of being in a rock band?
Twenty-five-year-old Alex has Asperger's syndrome. At the end of the first film he had a date with Kirsty, an autistic girl he was talking to online. Now they are boyfriend and girlfriend. They text and email all the time but haven't been able to see each other because they live in separate towns on the south coast of England. Kirsty has invited Alex to her birthday party on Valentine's Day. Will he be able to get there, and what does the future hold for their relationship?