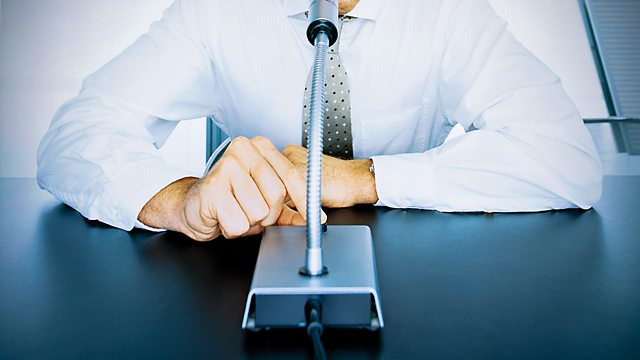 The Art of the Public Address
Laurie Taylor investigates the world of public address announcements. Can they be improved? With Arthur Smith. From May 2010.
Laurie Taylor investigates the pain - and occasional pleasure - of the UK's public address announcements and goes on a mission to improve people who make these announcements. It's a form of broadcasting that often has very little or no training whatsoever, yet it's heard by millions each day.
Laurie discovers what elements are needed to make us listen to public messages and asks if the people who make them simply get handed a microphone and told to speak. What causes the un-natural pronunciation with the stress nearly always in the wrong place? Why is the language often so archaic? Laurie holds a master-class for shop workers eager to improve their announcements and tests the before and after results.
Comedian Arthur Smith, who has trained train workers to speak, challenges Laurie to master the tannoy himself and we hear what happens when he takes over making the announcements on the 12.03 to Birmingham.
The producer is Howie Shannon, and this is a White Pebble production for BBC Radio 4.