Main content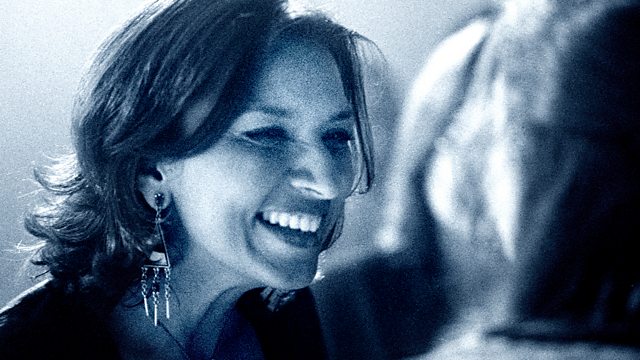 Lopa Kothari
Lopa Kothari is joined in the studio by Rokia Traore, a Malian singer-songwriter who has worked with artists as diverse as the Kronos Quartet and Ali Farka Toure.
Lopa Kothari is joined in the studio by the Malian singer-songwriter Rokia Traore who's currently touring the UK. Her musical influences reflect her unbringing as a diplomat's daughter: as a child she lived all over the world. She's worked with artists as diverse as the Kronos Quartet and Ali Farka Toure, and in 2003 won a Radio 3 Award for World Music.
Rokia was born in Mali as a member of the Bambara ethnic group. Her hometown of Kolokani is in the northwestern part of Mali's Koulikoro region.
While the Bamana have a tradition of griot performing at weddings, members of the nobility such as Rokia are discouraged from performing as musicians. Rokia attended lycée in Mali while her father was stationed in Brussels and started performing publicly as a university student in Bamako. Unusually for a female musician in Africa, Rokia plays acoustic guitar as well as sings, and she uses vocal harmonies in her arrangements which are rare in Malian music. In 1997, she linked with Mali musician Ali Farka Touré which raised her profile. She won an Radio France Internationale prize as "African Discovery" of 1997, an honour previously won by Mali's Habib Koité in 1993. As well as guitar she plays ngoni (lute) and balafon (a wooden xylophone).
Her first album Mouneïssa (Label Bleu), released in late 1997 in Mali and September 1, 1998 in Europe. It sold over 40,000 copies in Europe.
On July 11, 2000, her second album Wanita was released. Traoré wrote and arranged the entire album. The album was widely acclaimed with The New York Times nominating it as one of its critics' albums of the year.
Her 2003 album Bowmboï has two tracks recorded with the Kronos Quartet but still sung in the Bamana language.
On May 6, 2008, her latest album, "Tchamantché", was released.
Rokia was the winner of the Best Artist category in the inaugural Songlines Music Awards (2009) - announced May 1, 2009 - the new 'world music' awards organised by the UK-based magazine, Songlines.
Music Played
Studio Session

Studio Session
Seven pioneering figures in world music
BBC Introducing on World on 3