Main content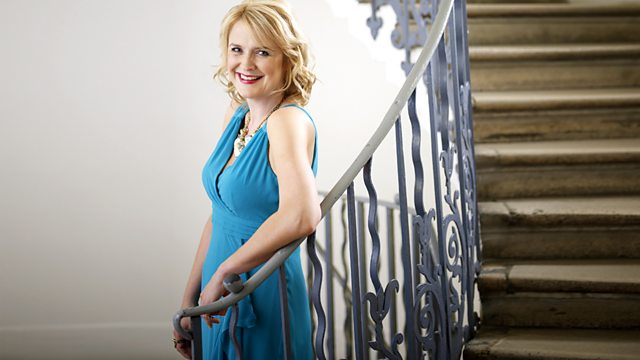 Thursday - Sarah Walker
With Sarah Walker. Glinka: Grand Sextet. E Strauss: Bahn frei! J Strauss II: Vergnugungszug. Dvorak: Symphony No 7. Bach: Contrapunctus XIV (Art of Fugue). Gibbons: Magnificat.
Classical Collection with Sarah Walker. Classic recordings and great performances with works celebrating the Steam Age, and classic recordings of Bach's Art of Fugue from Glenn Gould, Dvorak's Seventh Symphony conducted by Carlo Maria Giulini, and Glazunov's From the Middle Ages suite conducted by Neeme Jarvi.
10.00
Glinka
Grand Sextet
Alexander Mogilevsky (piano)
Lucy Hall & Alissa Margulis (violins)
Nora Romanoff-Schwarzberg (viola)
Mark Drobinsky (cello)
Enrico Fagone (double bass)
EMI 518333-2
10.15*
A Group of 3 orchestral dances celebrating the age of the steam train.
Lumbye
Kobenhavns Jernbane Damp Galop
[Copenhagen Steam Railway Galop]
SWR Radio Symphony Orchestra
Jiri Starek (conductor)
HANSSLER CD 93.187
E. Strauss
Bahn frei!, Op.45
Vienna Philharmonic
Willi Boskovsky (conductor)
DECCA 425 426-2
J. Strauss II
Vergnugungszug, Op.281
Budapest Festival Orchestra
Ivan Fischer (conductor)
HARMONIA MUNDI HMP 3903016
10.24*
Dvorak
Symphony No. 7 in D minor Op. 70
London Philharmonic Orchestra
Carlo Maria Giulini (conductor)
EMI CZS 568628-2
11.07*
Bach
Art of Fugue: Contrapunctus XIV
Glenn Gould (piano)
SONY 52595
11.20*
Gibbons
Second Evening Service: Magnificat
Choir of Winchester Cathedral
David Hill (director of music)
Stephen Farr (organ)
HYPERION CDH55228
11.26*
Glazunov
From the Middle Ages, Op.79
Royal Scottish National Orchestra
Neeme Jarvi (conductor)
CHANDOS CHAN7049.