Main content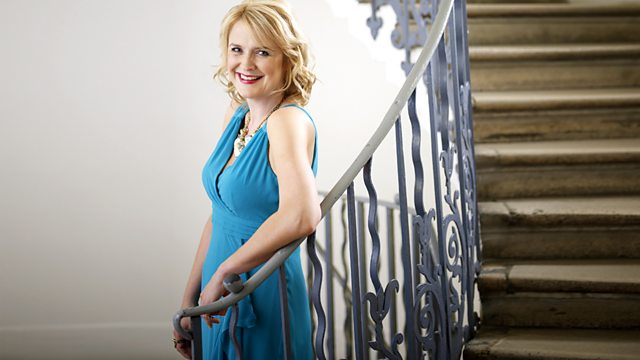 Thursday - Sarah Walker
With Sarah Walker. Chopin: Ballade No 4 in F minor. de Lalande: Symphonies pour les soupers du Roi. Faure: Pavane. Schumann: Symphony No 2. Capelli: I fratelli riconosciuti (excpt).
Classical Collection with Sarah Walker. Classic recordings and great performances with a trio of works written under the shadow of Napoleon including an aria for a castrato by Capelli, and Tchaikovsky's 1812 Overture conducted by Antonio Pappano.
10.00
Chopin
Ballade No.4 in F minor, Op.52
Krystian Zimerman (piano)
DG 423 090-2
10.12*
de Lalande
Symphonies pour les Soupers du Roi
Musica Florea
Marek Stryncl (director)
MBF1108
10.28*
Faure
Pavane
Academy of St Martin in the Fields
Neville Marriner (conductor)
PHILIPS 446 084-2
10.35*
Schumann
Symphony No.2
Tonhalle Orchestra Zurich
David Zinman (conductor)
ARTE NOVA 82876 57743-2
11.15*
Capelli
"Ciel nemico, avverse stelle" (I fratelli riconosciuti)
Phillipe Jaroussky (countertenor)
Le Concert d'Astree
Emmanuelle Haim (director)
VIRGIN CLASSICS 395242-2
11.20*
Faure
Cello Sonata No. 2 in G minor, Op.117
Paul Tortelier (cello)
Jean Hubeau (piano)
WARNER APEX 2564 69510-4
11.39*
Tchaikovsky
1812 Overture, Op.49
State Police Music Band
Orchestra & Chorus of the Accademia Nazionale di Santa Cecilia Antonio Pappano (conductor) EMI 370065-2.